Camille Grammer retrieves items from Malibu home destroyed during California wildfires
Camille Grammer shared photos of items she retrieved from her Malibu home that burned down last month in the Woolsey Fire, one of the wildfires that devastated California.
The "Real Housewives of Beverly Hills" star took to Instagram to show some of the pictures of her children she managed to find still intact among the charred remains of her home.
"It has been an emotional and stressful couple of weeks. I have been going through the items I retrieved from what is left from my home," she wrote on Instagram. "The pictures of my children put a smile on my face. Thinking of those who also lost their homes."
Other items the reality star appeared to have retrieved were cups, bowls and plates.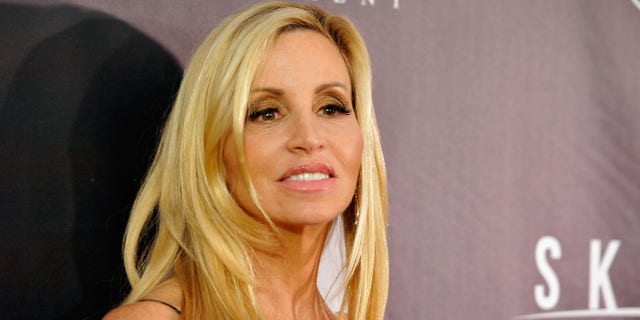 Grammer revealed in a Nov. 11 post that her house was among the structures that burned down in the Woolsey Fire. She thanked California firefighters who were able to save her cars and personal items recovered from the home.
She posted several photos days later of what's left of her $3.2 million estate.
"This is what's left of my home," Grammer began the lengthy caption. "We can replace/rebuild our home but we can't replace people we have lost. I lost my assist of 20 plus years Scott two days before the fires. I'm still grieving and will continue to do so. He was family to me."
"So to those out there that are yelling at officials and firemen why their houses weren't saved let's put things in perspective here. You are alive. You are safe," she added. "Let's thank the firefighters for saving as many lives during this terrible disaster. We are here to help others and gather to rebuild what has been lost."
Grammer was among the celebrities and thousands of residents who were forced to evacuate their residences due to the blaze. Miley Cyrus, Gerard Butler and Robin Thicke also revealed they lost their homes in the wildfires.