Burt Reynolds clarifies bizarre comments about Sally Field, Hoda Kotb: 'I don't know what the hell I said'
Legendary actor Burt Reynolds attempted to clear up some strange comments he made last week during a wacky interview with the "Today" show's Hoda Kotb.
Reynolds, 82, told USA Today Thursday that he is not completely sure what he said during the interview. Reynolds was on the show last Thursday promoting his latest movie, "The Last Movie Star," when he praised Kotb for not having her lips plumped and claimed he fell in love with actress Sally Field when she was 7 years old.
"It didn't come out like that. I don't know what the hell I said," Reynolds told USA Today. "But I get so [hacked] off at people being [hacked] off at me for hurting Kotb."
BURT REYNOLDS SAYS HE FELL FOR SALLY FIELD WHEN SHE WAS 7, PRAISES HODA KOTB'S LIPS IN BIZARRE 'TODAY' CHAT
The "Smokey and the Bandit" star said he sent a note to Kotb following the interview, apologizing.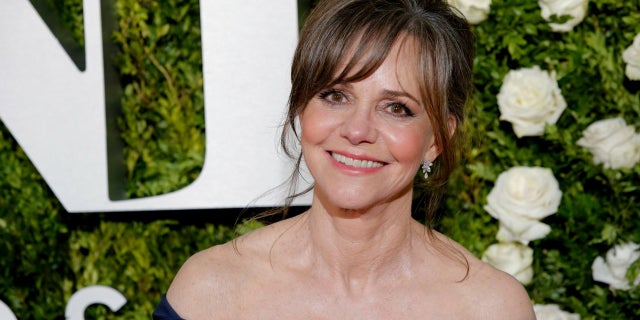 "I never, ever meant to hurt her. I think she's the best at doing what she does. And that laugh is to die for," Reynolds said.
Reynolds also cleared up the comments he made about his former co-star Field. He told Kotb Field was the "love of his life" and that "she was 7 when I fell in love with her."
Reynolds told USA Today that he did not mean 7 but 37.
GIANNA SIMONE RECALLS CHILDHOOD ABUSE, STRUGGLES IN FOSTER CARE BEFORE FINDING FAME IN HOLLYWOOD
"I didn't say 7. I said 37, I think," Reynolds said.
In another interview with "Watch What Happens Live! with Andy Cohen," Reynolds told the host last week that "Romancing the Stone" actress Kathleen Turner was the "most overrated actor in the '70s and '80s." The two starred together in "Switching Channels."
He also joked Jack Nicholson was his best lover. "That's how he got the parts," Reynolds joked.
On Thursday, Reynolds spoke to Fox News and joked about his love life again.
When asked what his biggest accomplishment and regret in life was, Reynolds replied, "I'm not going to tell you her name. She's the same one."
The star, who sat down during the interview and replied in short answers, told us an actor is only as good as his last film. He said simply, "It's true."