Burt Reynolds auctioning off items amid money woes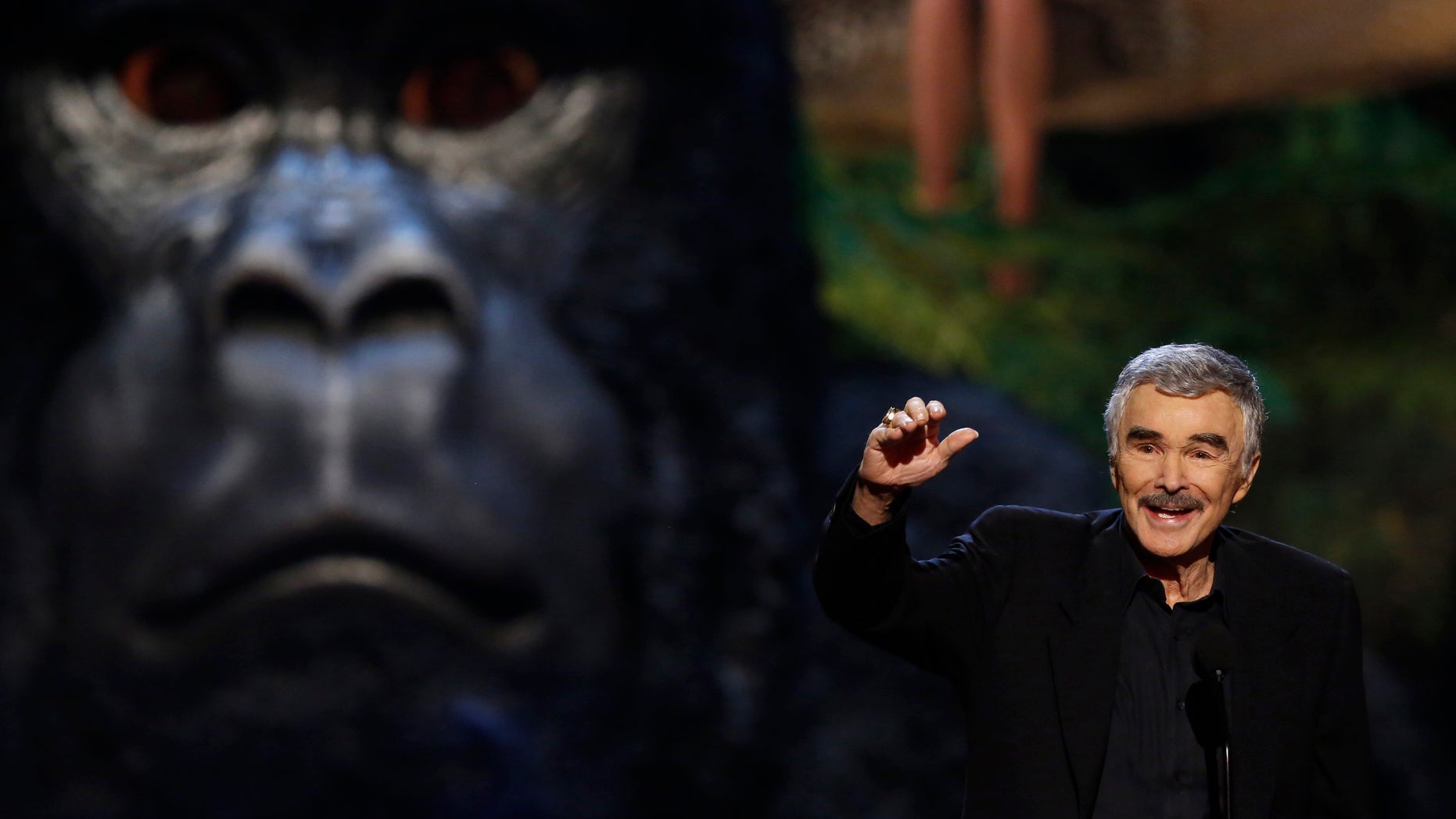 Burt Reynolds is selling off a host of personal items to help his finances. The "Deliverance" star is auctioning off his 1998 Golden Globe for Best Supporting Actor in "Boogie Nights," a red jacket from "Smokey and the Bandit II" and hundreds of other Hollywood memorabilia in a bid to drum up cash.

"I've collected so many things that I truly adore but at this stage of my life I find it very difficult to manage them all," he said in a statement released by organizer Julien's Auctions.
The auction is set to take place on December 11 and 12 at the Palms Casino Resort in Las Vegas.
There are various awards, prop guns, boots and even a monogrammed surrey carriage given by Dolly Parton.

Reynolds, 78, was a huge box office star in the 1970's and 80's but a string of poor investments and a bruising divorce from actress Loni Anderson in 1993 left him financially ruined reports The New York Daily News.

He filed for bankruptcy in 1996 and closed the case in 2007. In 2011 bankers filed a foreclosure action claiming he had failed to make any payments on his waterfront Florida home since Sept. 2010.

Earlier this year a judge allowed the foreclosure case to proceed. Reynolds has been trying to sell the 3.4 acre estate for years, putting it on the market for more than $8 million in 2009.

The 5-bedroom, 7-bathroom property comes with a 20-seat theatre, swimming pool, separate guesthouse, billiard room, yacht dockage and helicopter landing permit.

It remains on the market with its price reduced to $4.9 million.