Bryan Cranston recalls fantasies of killing an ex whom he says threatened to have him murdered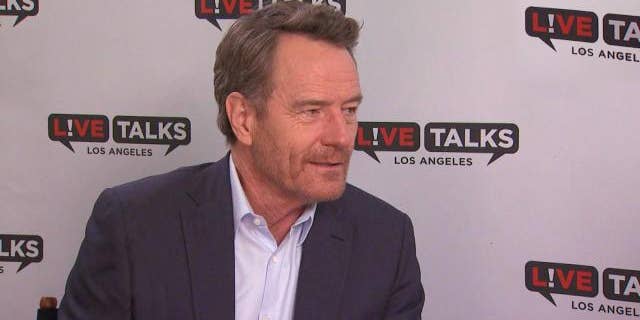 From his roles on "Malcolm in the Middle," "Breaking Bad" and "Seinfeld," fans have seen many sides of Bryan Cranston, but there's still so much you don't know about the versatile actor.
In his memoir, A Life in Parts, available now, Cranston details one of the most terrifying experiences he's ever had, which involved a troubled ex-girlfriend.
RELATED: Bryan Cranston Reveals the Cringeworthy Way He Lost His Virginity
"She acted insanely and threatened to kill me or to have me killed, and I had this epiphany. I saw myself hurt her -- kill her," Cranston shares with ET. "It was so real that I didn't know it was my imagination until I found myself shaking on my floor."
In an excerpt from the book (via E! News), Cranston recalls the horrific daydream, writing that he envisioned slamming "her head against the wall with a metronomic consistency. Clumps of hair and bits of skin and brain matter stuck to the brick."
"I remained calm," Cranston continues. "I was released from fear and anger. I wasn't glad or relieved or filled with satisfaction. I felt nothing. I let go of her and the body slid to the floor."
Cranston would later draw on this experience for his iconic role as Walter White on the seminal AMC drama, Breaking Bad.
"If an actor is useful in anything, it's being able to draw from your own personal experiences," Cranston tells ET. "You pull that out and, in this case, you use it for something artistic and creative as opposed to dangerous."
Cranston also endured a painful childhood, as his father, a journeyman actor, abandoned the family when he was young.
RELATED: Bryan Cranston to Play the 'Mighty Zordon' in the 'Power Rangers' Movie!
But for all the suffering he's withstood, Cranston has had some cheerful times as well. He met his wife, Robin Dearden, on the set of the TV series "Airwolf" in 1986, and his romantic New Year's Day proposal took place in a bathtub.
"I kissed [her] and then I went, 'Oh! Um... here,' and I just lifted up my foot and -- because I couldn't reach it -- she had to pull the ring off my toe," Cranston recalls, explaining that he hid the ring on his foot to surprise her. "I'm hoping that other people follow that line of proposal."
WATCH: Bryan Cranston Is Almost Unrecognizable in New Movie 'Wakefield'
Even more interesting, Cranston has actually officiated the weddings of other couples. Before he made it in Hollywood, the Golden Globe winner had many odd jobs, including farmhand, security guard, dating consultant and licensed minister.
"I can't help but wonder if at some point there is someone watching "Breaking Bad" and wondering, 'Oh my God! I think Walter White married us!" Cranston joked.