Bruce Springsteen, 64, wraps up tour: Does The Boss still have the talent?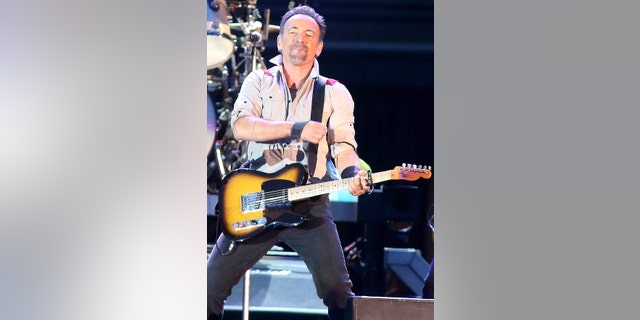 As the lights dimmed at Bruce Springsteen and the E Street Band's sold-out Mohegan Sun show in Uncasville, Conn., on Saturday, the packed arena of 9,000 fans fell briefly quiet. At 64, does The Boss still have the same musical chops he once did?

"Oh yeah," said Sally Gonzalez, who traveled from Arizona for the show. "He's still got it!"

Gonzalez told FOX411 she's seen Springsteen perform three times in the past three weeks, following his tour to Raleigh and New Orleans. She said she decided to come to the tour's final performances after hearing murmurs that Springsteen may not head out on the road again.

A rep for the rocker confirmed to FOX411 that Springsteen has no immediate plans to tour again.

But some fans of The Boss are skeptical that he will ever slow down.

"He'll keep going till he's 100," assured Leil Warner.

If Springsteen was feeling any of the typical signs of aging, he certainly didn't show it. He played for three and a half hours, barely pausing between songs. In the middle of the show, he crowd surfed through the audience and stopped at one point on stage to chug an audience member's beer faster than your average frat brother.

The crowd loved it, roaring "Bruuuuce" whenever he quieted. To the untrained ear, their chant could sound like boos, but the Springsteen fans in the crowd all understood what was up.
Springsteen's only glitch of the evening came when he repeatedly prompted the crowd to cheer when he called out "Massachusetts," even though the show was in Connecticut. Otherwise, the evening was without errors.

He opened the show with "Racing in the Street" and sprinkled the show with well-known hits, like "Radio Nowhere."

The audience was filled with Springsteen concert veterans and first-timers alike.

Douglas Litos, 32, and Lacy Weathersbee, 37, made the trip to see the show from New York City and managed to accidentally turn what should have been a two and a half hour drive into a six-hour trek.

"We got lost and ended up in Massachusetts," Litos explained.

But the Springsteen concert first-timers said they couldn't miss his tour's closing.

A few rows up, Tom and Bonnie Stebbins snapped pictures of the stage as they waited to see their third Springsteen show. Last time they saw Bruce, Bonnie Stebbins was recovering from a liver transplant and got a hug from The Boss after he spotted her in the audience.

"I don't know if lightning will strike twice, but we're looking at those stairs [nearby] and hoping he'll come over again," Tom Stebbins said.

It didn't. But Springsteen did make another fan's dream come true as he jumped off the stage and into the crowd to dance with her during one of his songs.

Though the crowd at the show definitely skewed into the over 50 crowd, plenty of young people were there to see the 64-year-old rock. Several young families were in the audience, complete with children wearing ear-protecting headphones and holding neon signs for The Boss to see.

Gonzalez said the diverse crowd is part of the reason she opted to follow Springsteen for the tail end of his tour.

"I always wondered about people who see the same show over and over again," she said. She said each concert is a unique experience and "he does a different set list" every time.

"It was on my bucket list, and I didn't want to miss [what could be] the last tour," she said.

She said she thought his Mohegan Sun show was the best she'd seen. Litos and Weathersbee echoed her sentiment.

So was it worth their six-hour drive?

"It would have been worth 12," Litos assured. "It was the best show I've ever seen."