Broadway actress Patti LuPone slams Uma Thurman's stage acting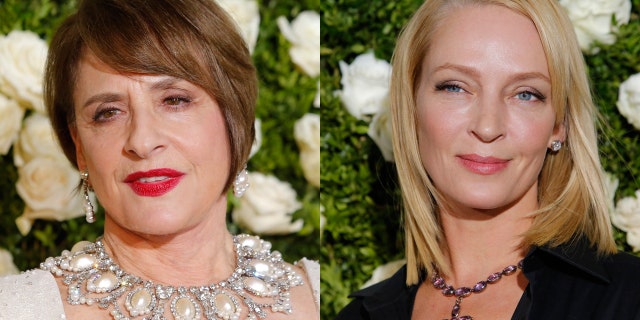 NEWYou can now listen to Fox News articles!
Patti LuPone wants Hollywood stars to say in Hollywood, specifically Uma Thurman.
"I don't necessarily need to see film actors on stage, because they can't. Not in my country they can't," LuPone said at the launch of a revival of Stephen Sondheim's Company, per iNews. "Can I just say, Uma Thurman in 'The Parisian Woman,' anybody see it? Holy s–-! I'm sorry, I'm sorry."
Thurman received mixed reviews for her role in last year's "The Parisian Woman." LuPone said while there might not be a stigma against film actors appearing on Broadway anymore, "perhaps there should be."'
"It's hard work, so I want you to understand that I have nothing against Uma Thurman," said Tony Award-winning LuPone, who starred in "Evita" and "Sunset Boulevard." "But you want those people to come to the stage for the right reason and that is to honor the stage, honor the theatre and not be in for themselves, and I'm not saying that Uma was."
She added, "You also lower the standard, and that seems to be happening in the world with everything."
A rep for LuPone had no further comment. Thurman's rep didn't immediately return a request for comment.
This story originally appeared in the New York Post.