Bristol Palin's 'DWTS' Success: Right-Wing Conspiracy or Improved Dancer Who Deserves to Win?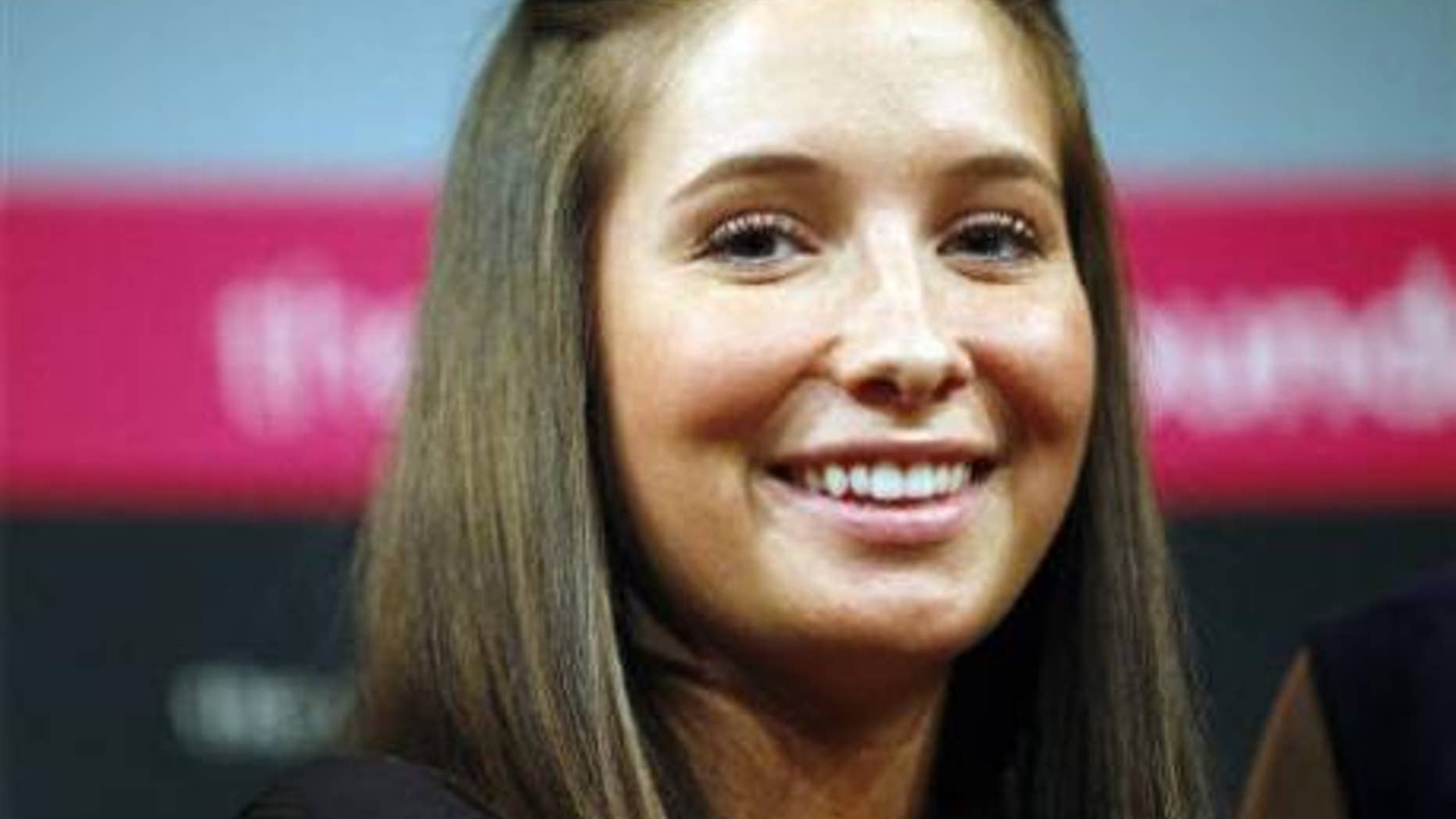 Given her succession of low scores from the judges, Bristol Palin's surprise advancement to the finals of ABC's "Dancing With the Stars" has sparked a wealth of controversy this week, with many speculating fans of her famous mom, Sarah Palin, are suspiciously behind her continued success.
MSNBC news anchor Contessa Brewer hinted at a possible conspiracy at play, suggesting that Tea Partiers are jamming up the phone lines of other contestants so they can't receive votes, late night talk show host Jimmy Kimmel called Brandy Norwood (who was eliminated on Tuesday) a victim of "Hurricane Bristol," and Jezebel.com proclaimed that "Conservatives are Cheating the DWTS Voting System."
One Wisconsin man allegedly became so irate that the 20-year-old mom was still on the show that he fired his shotgun into the television, prompting a 15-hour standoff with Dane County officers on Monday evening.
Yikes.
Brandy's dance partner dancer Maksim Chmerkovskiy didn't hold back at expressing his dismay that they were voted off on Tuesday night, despite their praise and consistently perfect scores.
"This season has just been ridiculous since day one. We almost felt like the effort wasn't worth it," he lamented to E! Online. "It just feels like it was an uphill climb the entire time and to really come that short of the finale. It's just upsetting."
Chmerkovskiy also weighed in on the alleged right-wing conspiracy theory that's keeping Palin on the show.
"I definitely think that the system is flawed. I think there are a lot of problems with it," he continued.
However, the "DWTS" hosts are confident that there is no foul play or technical errors contributing to Palin's prosperity, and that the Alaskan native has simply impressed American audiences wither her dramatic dancing improvement.
"My thoughts really are, America's voting and it's a very legitimate system. Judges scores count for half and America makes up the other half," Brooke Burke told the Foxnews.com Live webstreaming show this week. "She's grown the most; she went from barely being able to move those hips to now being able to get through a full Paso and it doing with vengeance."
VIDEO: Brooke Burke on Bristol Palin Brouhaha.
Burke's co-host, Tom Bergeron, is also less-than-impressed with those who fuel speculation that Palin's survival is a result of Republicans doing such things as sabotaging those competing against Bristol.
"I'm a liberal Democrat, and I state that proudly. But I have no patience with my friends who believe there is a conspiracy keeping Bristol on the show. They'll say, 'Oh, well! She's still on the show! She's obviously not the best dancer! She gets the lowest scores!' I'll say, 'OK, right. So who did you vote for instead of Bristol?' 'Uh, well, I don't vote!' 'Well, then, f**k you,'" he griped to Movieline.com. "I have no patience for that! If you don't participate to create a different outcome — and this can be true in national politics or a TV reality show — then don't piss and moan if you don't like the way it's playing out. I think Bristol is clearly not the best dancer here, but she's a charming young woman who's shown an incredible growth from week one to this week."
Angie Meyer, a former publicist on the show, echoed such sentiments.
"Bristol Palin came into this competition with zero stage training or dancing background, and has become a great dancer in the process. It's unfortunate that someone who has gone through the day-to-day rigorous training and schedules requested of her is held to a different set of standards because of her last name," Meyer said. "Bottom line – Bristol's supporters have done their due diligence by voting week-to-week. It is by no fault of hers or anyone else on the show that her fans have carried her through to the finals. Those who criticize should have done the same for their favorites."
Nonetheless, others are questioning whether Bristol's success in staying in the competition, in spite of low scores and criticism in the media, will also hurt the "DWTS" franchise in terms of its creditability as a serious dance show.
"Because of the controversy, the show's going to suffer and very likely will have to rethink its rules going forward – because it has grown so much in popularity in recent years, many dedicated viewers take the competition quite seriously," explained entertainment journalist Scott Huver, who covers "DWTS" for Wetpaint.com. "The notion that a special interest group can radically alter the outcome is going to rub some viewers the wrong way, inspire media criticism, and very likely result in the producers seriously looking at ways to keep the process 'pure.'"
And according to PopEater columnist Rob Shuter, the "DWTS" big-wigs fear for the worst.
"This will be a disaster for the show if Bristol wins," a source told the entertainment website. "Any creditability the show had will be over. It will go from being a dancing competition to a popularity competition where whoever has the most rabid fan base will always win no matter how little talent they have."
To the contrary, an inside source at the ABC show told Pop Tarts that the production team are full of nothing but praise for Palin.
"There were people backstage that were really surprised she made it through this week, but everyone on the show likes Bristol a lot," said our insider. "For someone with very little dance training to come in and improve so immensely – that is really what the show is all about."
Despite having made it this far, it seems many still doubt that Bristol has the ability to trump actress Jennifer Grey and Disney star Kyle Massey to take home the cheesy mirror ball winner's trophy.
"I'm kind of rooting for her as the underdog, but I don't think she'll win," Burke said, while former pro-dancer and two-time DWTS winner Julianne Hough told Pop Tarts last weekend that she also wasn't predicting Palin to end up on top.
According to Huver, it could actually be detrimental to the young Palin if she does indeed take the title.
"Bristol winning could actually be quite damaging to her, personally and image-wise, if it's perceived that she won because of some political agenda, and threaten all the nice, confidence building work this young girl has accomplished in what was supposed to be a fun lark," he said.