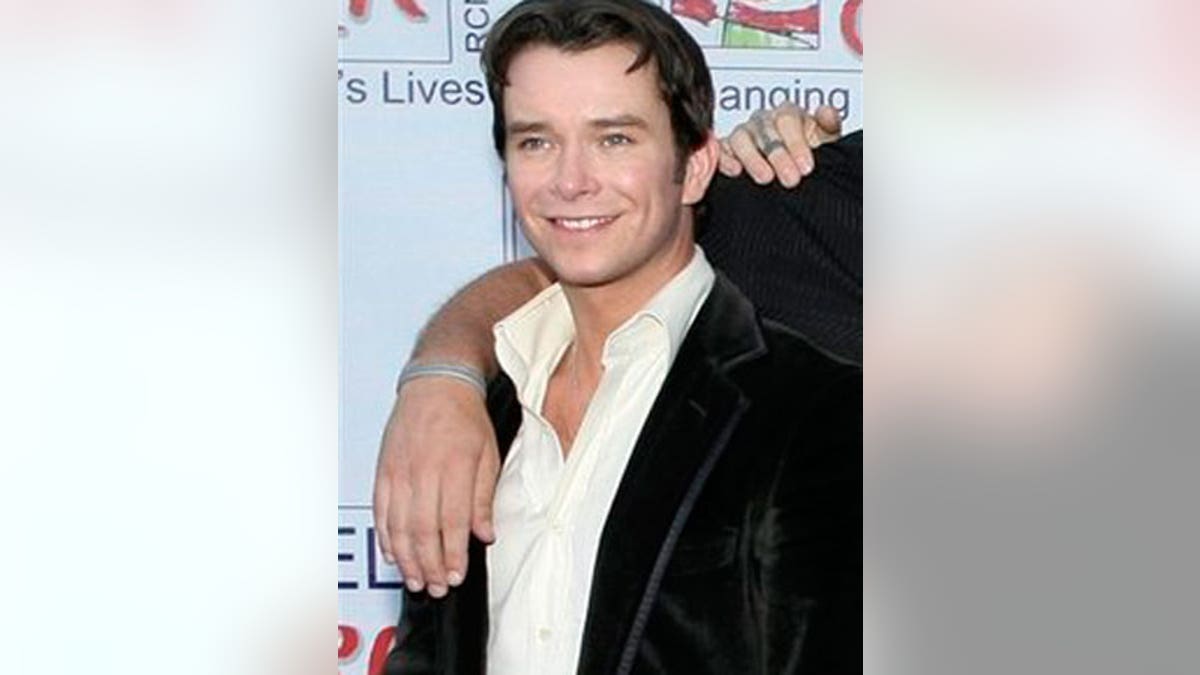 PORT D'ANDRATX, Mallorca – Stephen Gately, a singer with the Irish boy band Boyzone who made headlines when he came out as gay a decade ago, has died while on vacation in Spain, the group said on its Web site. He was 33.
Gately "tragically died" on Saturday while visiting the island of Mallorca, the band said in a brief statement. The cause of death was not immediately clear.
Gerald Kean, a Gately family friend in Ireland, said Sunday the singer died of natural causes, without identifying them.
"There's no foul play involved, and it's not suicide. It's just a tragic accident is what we've been told, and we're happy that that is correct information," Kean said. "There is nothing untoward. It's not drugs, we don't believe. It's not suicide. It's not murder. It's not a fight. That's what we've been told."
Kean said an autopsy was expected to be conducted Tuesday.
Gately and his partner Andrew Cowles, who were wed in a civil union in 2006, were in Mallorca together, the band's statement said.
"At present we don't have too many details," the statement said. Members of the group were expected to arrive at Palma de Mallorca international airport Sunday afternoon.
Spanish police said they were called to a house near Port d'Andratx on the western tip of the island on Saturday afternoon. The cause of death was unknown and there were no signs of violence, a police spokesman said, on condition of anonymity in keeping with police rules. He said there was likely to be an autopsy.
The house, situated on an exclusive tree-lined seafront street, overlooks a rocky bay reputed to have some of the best sunset views on Spain's favorite holiday island.
By midday Sunday journalists had begun to gather outside the quiet, seaside building with several vacation apartments.
Boyzone members Ronan Keating, Keith Duffy, Mikey Graham and Shane Lynch said they were "completely devastated by the loss of our friend and brother, Stephen."
"We have shared such wonderful times together over the years and were all looking forward to sharing many more. Stephen was a beautiful person in both body and spirit. He lit up our lives and those of the many friends he had all over the world. Our love and sympathy go out to Andrew and Stephen's family. We love you and will miss you forever, 'Steo'," their statement said.
Boyzone was a U.K. hitmaker in the 1990s and announced a comeback tour at the end of last year. Gately also had released several solo singles and appeared in stage musicals, including "Joseph and the Amazing Technicolor Dreamcoat."
He revealed his sexual orientation to a British newspaper in 1999.
Elton John said Sunday that he and his partner, David Furnish, were "stunned by this tragedy."
"Stephen was the kindest, gentlest soul. We send our love and condolences to his partner Andy and to all his friends everywhere," John said in a statement.
Boyzone was one of the biggest acts to come out of Ireland in the 1990s. Former Irish Prime Minister Bertie Ahern said Gately's death was "a huge tragedy to Irish entertainment, Irish music and further afield as well."
"Boyzone and Stephen, they've all been part of Irish life and far wider than that, the last 15 years, and so successful, so it's a huge, huge tragedy. It's so sad," Ahern said.
Boyzone sold millions of records and topped the British charts with six No. 1 singles during the 1990s, including "All That I Need" and a cover of the Bee Gees' "Words."
The group was formed in 1993 by impresario Louis Walsh, who placed an ad in the press announcing auditions for Ireland's first boy band. Among the unsuccessful hopefuls was actor Colin Farrell.