Bobby Flay's Walk of Fame ceremony marred by cheater banner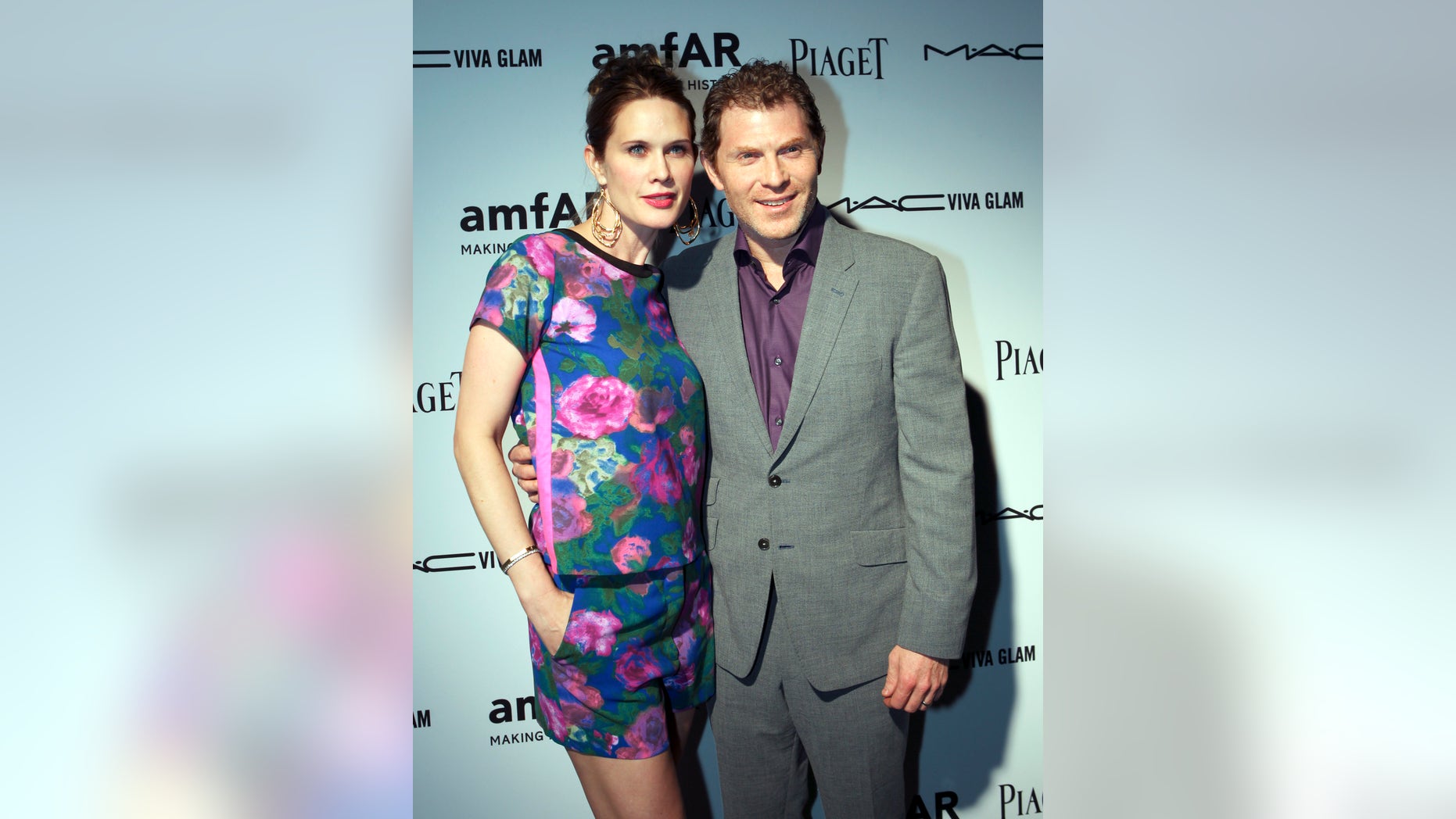 Divorcing chef Bobby Flay got a star on the Hollywood Walk of Fame on Tuesday — but his big day was burned by a banner screaming "Cheater" flown from a plane high above.

While it was not immediately clear who commissioned the banner, Flay is in a bitter divorce with estranged wife Stephanie March.

The Post reported in April that a rumored affair with young aide Elyse Tirrell cooked his marriage.

Click here to subscribe to FOX411's YouTube channel
Tirrell worked as a hostess at Flay's Bar Americain in 2008 and later became his assistant. Julie Halpin, a rep for Flay, did not confirm or deny an affair but said, "This specific allegation was in a letter sent from one attorney in this case to the other . . . then leaked specifically to try to insert this story into the press."

Flay's denied rumors linking him to Food Network star Giada De Laurentiis, with whom he was spotted dining at Emilio's Ballato a week ago.

This article originally appeared in the New York Post's Page Six.
Four4Four: Chelsea Handler flashes breasts at who?