Bob Mackie reflects on working with Carol Burnett, creating very racy look for Cher
Bob Mackie has known many stars on a first-name basis: Cher, Liza, Barbra, Madonna — just to name a few.
The fashion designer, whose flashy costumes have earned him the title of "sultan of sequins" and "rajah of rhinestones," has become the go-to fashion designer for nearly every leading lady in Hollywood who wants to look fabulous. Not only did he help Carol Burnett discover her personal style for "The Carol Burnett Show," which aired from 1967 until 1978, but he's also the mastermind behind some of Cher's most iconic looks.
Mackie, now 78, will reflect on one of his most recognizable collaborations for the "The Carol Burnett 50th Anniversary Special," which will look back at the series on December 3. He spoke with Fox News about some of his most memorable moments with the stars: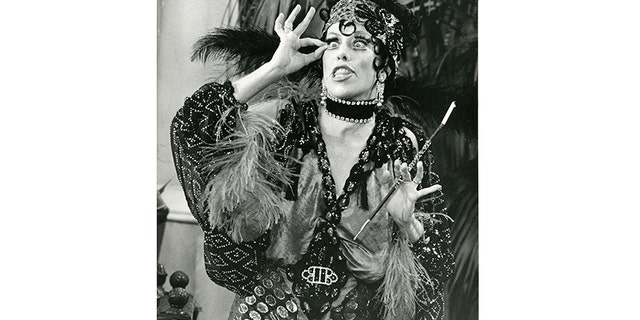 Fox News: Carol Burnett wasn't initially comfortable wearing glamourous gowns. How did your designs help her feel more confident?
Bob Mackie: The first taping that we did, she would always come out and talk to the audience in a robe over her first costume. She wanted to make people feel relaxed and have them get to know her better... As the years went on, she started to become very comfortable being dressed in a glamorous gown and have her hair done beautifully. We still did all the crazy costumes, but the comedy changed. It wasn't nearly as slapstick and crazy.
Fox News: Where did the idea for her infamous curtain rod dress come from?
Mackie: It came from me! At that time, people knew that movie, 'Gone with the Wind' very, very well. It had been on television, it was in the movies of course, and a lot of people back then had seen it when it first came out. The minute she takes the curtains off the wall, everybody started to laugh.
But they just thought she was going to come down in a terrible dress made out of the curtains. I was really stumped on that because I had to get the right laugh. I had to surprise them somehow. And it just sort of happened. We did a show every Friday night no matter what, so you gotta get your laugh. And that one really, really worked. People are still talking about it.
Fox News: How did your working relationship with Cher began?
Mackie: I met her for the first time when she and Sonny [Bono] were out there doing funny little hit records and novelty songs. They dressed funny for the time. Nowadays, bell bottom pants and crop tops don't mean a lot, but in those days it was quite a new look. Long straight hair was not in style at all. So people immediately started looking at her.
And then when CBS decided to let them have their own show, all of a sudden everybody was paying attention to this girl who didn't look like what America thought was the ideal American girl, which was usually blonde, blue eyed with a turned up nose and a big puffy flip or beehive. And all of a sudden [here was] this woman, who looked like a lot of women in America, it was a whole other thing. And it made a lot of girls be really secure with themselves because they saw themselves in her.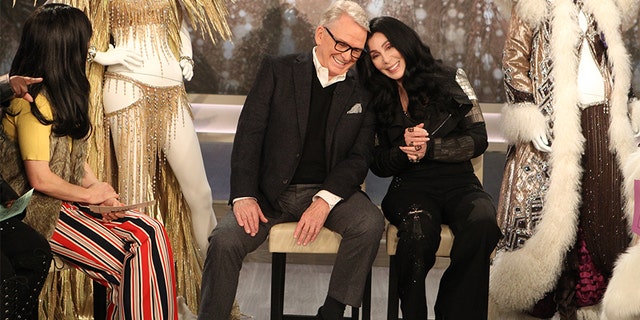 Fox News: Was there anything about Cher that surprised you?
Mackie: She was so young at the time. She didn't have any references to other periods, other cultures. She was just a girl who made it very early and was getting famous. But she didn't know about those things. So little by little, I would show her things, or I would tell her, 'I'd like for you to look like a 1930s vamp or sophisticated woman.' And she would go, 'OK!'
We dressed her up, she'd look in the mirror and go, 'Oh wow!' So she wore anything I gave her. And it was really, really fun to go through that. She could be so many things… She has this beautiful body that could be anything you wanted it to be. And it became a very important part of the show.
Fox News: In the past, you told us that you felt the 'Turn Back Time' costume was so vulgar, you were hesitant to tell people you had anything to do with it.
Mackie: Ha! I denied it for a long time because I didn't really want to do it. I kept saying, 'Are you sure?' And then she got on top of that boat with all the sailors. All of a sudden, she got very cold feet about it. Then she put on her motorcycle jacket to stay warm. And then it looked even more vulgar because from the waist down it was just sheer with just one little crotch piece in black.
But people are still talking about it, I guess. But Cher is completely comfortable in these kinds of outfits. That's why they work. She doesn't pose or do any of that. She just wears them like they're normal clothes, which still makes me laugh.
Fox News: How was it working with Judy Garland in your 20s?
Mackie: I was the assistant designer. And doing her show was the beginning of my career, really. She was a disturbed lady, but an amazingly talented woman. When she was good, there was nobody better as a singer and as a performer. She was one of the best actresses ever in Hollywood. She didn't really get her due because, they claimed because all of the things the studio kept giving her to keep working and do 2-3 movies at a time. But she was truly amazing.
Fox News: What about Lucille Ball?
Mackie: I liked her a lot. The very first time I worked with her was on a Danny Thomas special. She was going to be a butterfly and really fly in the air on a wire, like what Mary Martin did in 'Peter Pan.' Except she had these big wings that she was flapping at the same time. She was a glorious-looking woman. She was 5-feet-8-inches. For that time, she was one of the really tall girls in Hollywood. There were only a handful that tall, so she always got cast in leggy parts.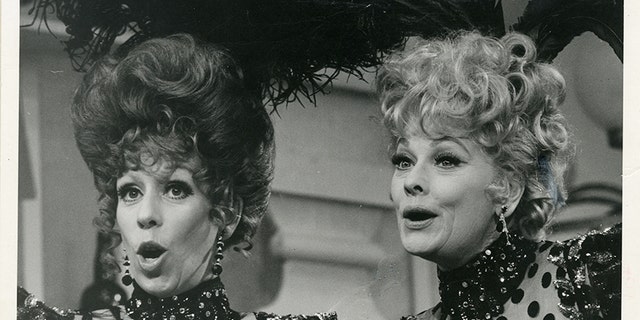 She had beautiful legs, a lovely body and, of course, a beautiful face... Then all of a sudden, people were hiring her to do comedy, which was something she didn't always do in the early days… She was on 'The Carol Burnett Show' every single year. She always looked great in anything you put on her, even when it was funny, she can just work it. She had a lot of style.
Fox News: Is it true you almost had the chance to work with Marilyn Monroe?
Mackie: Almost. The first job in Hollywood I had was that of a sketch artist. I was hired to do that for her last film. It was so exciting, the first job I booked in Hollywood was for a Marilyn Monroe movie. She was the ultimate movie star at the time. Unfortunately, she didn't live to finish that film… The dress she wore to sing 'Happy Birthday' to the President was given to me to do the sketch…It was covered in hand-sewn crystals that looked like diamonds. And it was just one layer of nude. It must have looked amazing in Madison Square Garden when those lights hit her. It still causes quite a stir.