Bill Cosby sexual assault accusers cry, praise 'Joan of Arc' Andrea Constand for guilty verdict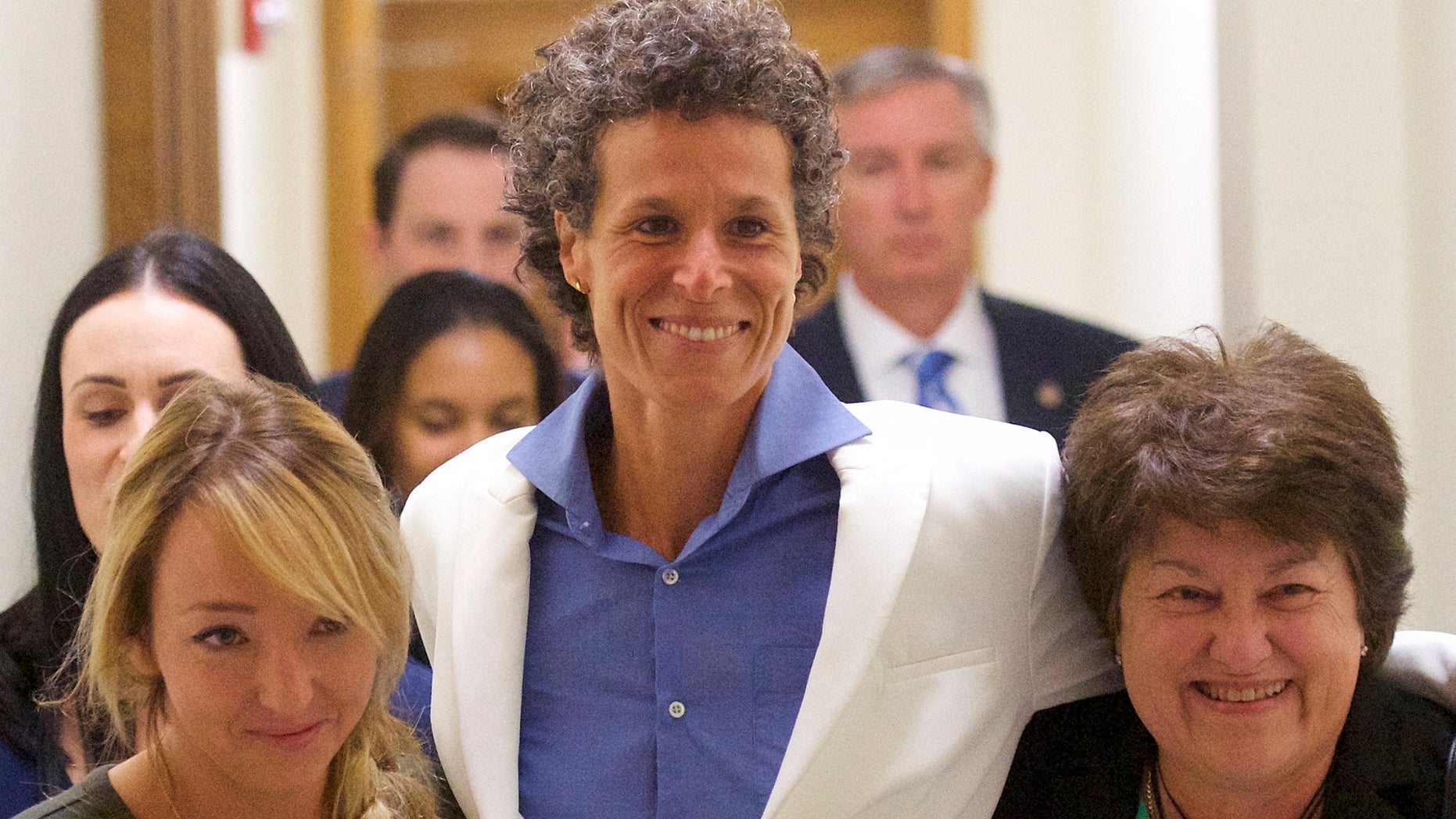 From joy and relief to well wishes for other survivors, the women who accused Bill Cosby of sexual assault throughout the years said they finally felt hope after a jury delivered a guilty verdict Thursday.
Cosby was accused of drugging and sexually assaulting Andrea Constand in his Pennsylvania home in 2004. After less than two days of deliberations, a jury found the man formerly known as "America's Dad" guilty on three counts of felony aggravated indecent assault charges.
While more than 60 women have come forward over the years to accuse Cosby of sexual misconduct, but only Constand had the information and the statute of limitations on her side. However, five accusers were able to testify at Cosby's mistrial, too, painting him as a serial rapist.
Her voice, breaking at times, Lili Bernard told reporters outside the courthouse that the jury proved "women are worthy of being believed" with its verdict. The actress also thanked Constand, who she called "the Joan of Arc on the war on rape."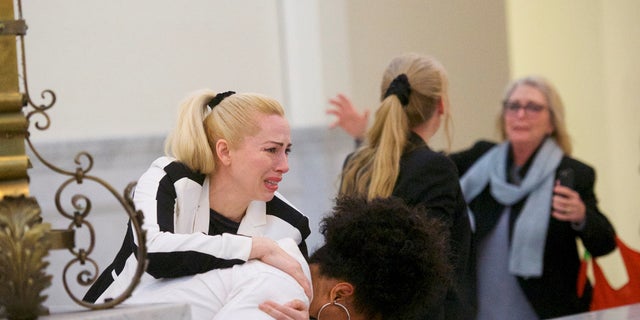 "It is a victory for womanhood, and it is a victory for all sexual assault survivors, female and male," Bernard said.
A former guest star on "The Cosby Show," Bernard has said the comedian drugged and raped her in the 1990s. After the verdict was read, Bernard left the courtroom sobbing.
Janice Baker-Kinney, one of the women permitted to testify against Cosby in the retrial, posted a statement on social media, saying she felt "joy, relief and gratitude."
"This may be the end for Mr. Cosby but this victory is just the beginning for many of us, to fight for justice, to do the right thing and support every person who has ever been shamed and humiliated and blamed," Baker-Kinney said. "May this verdict open the floodgates to those who have been hiding their shame for far too long and give them the courage to come forward."
She later told MSNBC she could "not stop sobbing."
Baker-Kinney testified that she met Cosby when she was a 24-year-old bartender in Reno. She claimed he gave her two pills after she arrived at his house for what she said she thought was a party and lost consciousness. When she awoke, she was in bed with Cosby -- and both were naked, she alleged.
Chelan Lasha, who said Cosby assaulted her after he invited her to his hotel room for what she thought was a photo shoot to help advance her career, reportedly said after the verdict, "Thirty-two years of nightmares and tears are over."
"I truly hope that his long list of victims will be able to find some kind of peace."
"I truly hope that his long list of victims will be able to find some kind of peace," Lise-Lotte Lublin said, according to Page Six.
Sunni Welles, who said she met Cosby when she was an aspiring singer, told the New York Daily News she was "in tears" following the verdict.
"I feel like every one of us has been vindicated," Welles said.
She accused Cosby of taking advantage of her on two separate occasions.
"I'm just so thrilled he's likely going to spend some time in jail," Welles said. "I don't even care if it's only a short sentence. He just needs to go to jail."