'Big Brother' Season 20 houseguest uses N-word after CBS warning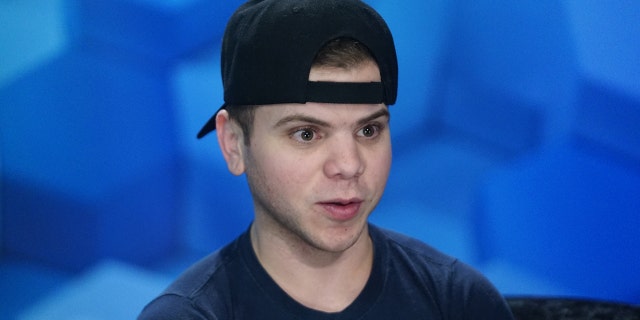 "Big Brother" houseguest JC Mounduix is in hot water yet again after dropping some offensive language on the series' 24/7 online live feed.
According to TMZ, which captured video of the moment in question, JC was, ironically, trying to explain to fellow houseguest Bayleigh Dayton how not to offend people. Mounduix, who stands 4'8' tall, was explaining dwarfism, which he does not have, to Dayton when she asked if a "dwarf" and a "midget" are the same thing.
"Midget is like saying, like, it's between gay and fa----... or like n----- and black."
In the clip below, Dayton's eyes get wide at the utterance of the word before she speaks up.
[Warning, the video below contains graphic language.]
"You're not allowed to say that, don't do that again," she said. "That was like, out of control, don't do that again."
Mounduix questions why he can't use the term in an explanation, but Dayton simply repeats that he's not allowed to say the word.
This isn't the first time that offensive racial language has reared its head on "Big Brother" Season 20. As previously reported, CBS issued a statement acknowledging the issue after two houseguests, Angela Rummans, 26, and Rachel Swindler, 29, compared their taned skin to Bayleigh Dayton.
"My stomach is as dark as Bay," Swindler said to Rummans in reference to Dayton. "I can't be in the sun for two days straight. … I will change ethnicities. I already have."
"I'm looking ghetto here with the skin coloration," Rummans replied.
Mounduix isn't a first-time offender either. He was previously warned by the network after he was criticized for attempting to use an ice cream cooper on several houseguests genitals. He was also allegedly seen touching a female cast member's groin area.
"Big Brother' is a reality show about watching a group of people who have no privacy 24/7 — and capturing every unfiltered moment and conversation in their lives. At times, the houseguests reveal prejudices and exhibit behavior that we do not condone," CBS said in a statement. "The producers have addressed two such incidents that were seen recently on the 24/7 online feed. In both cases, those involved have been warned about their inappropriate behavior and offensive comments, as well as future consequences. These events will not be part of any future 'Big Brother' broadcast on CBS."
Fox News reached out to CBS to see if any action would be taken in light of Mounduix's latest comments, but did not immediately hear back.