'Bettie Page Reveals All' features interviews with the iconic pinup girl before her death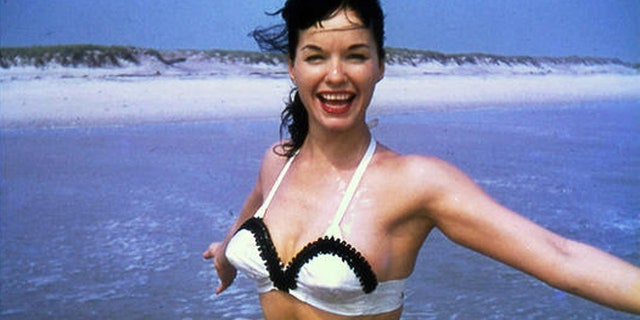 The iconic Bettie Page is back—sort of.
The popular pinup girl, who died at the age of 85 in December 2008, has reemerged as the narrator for an upcoming documentary about her life.
"They claim that I opened up the sexual revolution," a clearly older Page can be heard saying in the trailer. "I was just doing my job and enjoyed every bit of it."
Page famously disappeared from the limelight at the height of her popularity during the 1950s, and rumors swirled about what happened to her.
"It had built up so much that my mind snapped," Page says in the trailer about her sudden departure.
Playboy founder Hugh Hefner, who chose Page to be a Playmate of the Month in 1955, is also featured in the film, titled "Bettie Page Reveals All."
"The whole Bettie Page phenomenon developed while she was simply off the scene," Hugh Hefner explains in the trailer.
The movie is set to be released in select theaters on Nov. 22 in New York and on Nov. 29 in Los Angeles. It will then head to more cities, according to Yahoo.