Bernie Sanders visits 'Conan,' says he wishes he had faced off against Trump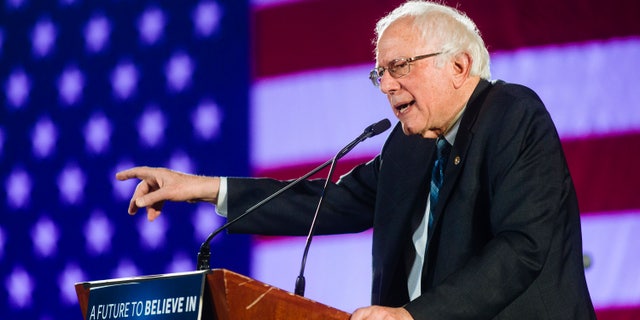 NEWYou can now listen to Fox News articles!
Bernie Sanders didn't hold back when speaking about President-elect Donald Trump to Conan O'Brien on Tuesday.
The Vermont senator sat down with the late show host who asked Sanders if he thought he could have beaten Trump in the general election.
"You know, who knows," Sanders told O'Brien. "But the polling showed early on...I was beating him by pretty large margins. Much more so than Secretary Clinton. But then you go through a three month campaign."
He added, "All I could tell you Conan [is] I wish to God that I had had that opportunity."
Sanders also took aim at the media for their coverage of Trump during the election.
"What [the] media loved was the fact that Trump would say one absurd thing after another...you know what? That was great TV...[but] I think the American people have got to demand more out of media."