Ben Affleck has a hard time watching Republican actors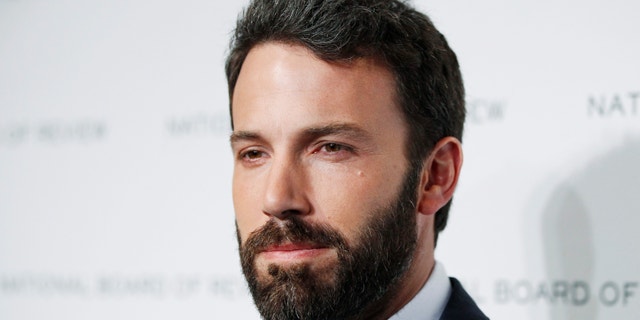 Ben Affleck has made it known in Hollywood that he is a Democrat, and he's not sure that's a good thing.
"…You can bifurcate your audience. When I watch a guy I know is a big Republican, part of me thinks, I probably wouldn't like this person if I met him, or we would have different opinions," Affleck told Playboy in a recent interview. "That sh-t fogs the mind when you should be paying attention and be swept into the illusion."
Affleck said he thought long and hard before getting involved in campaigning for Al Gore, John Kerry and Barack Obama.
"I don't blindly do this stuff when it makes it harder to do my own job," he explained. "And there's an awful lot of gross money-raising going on that has made me want to pull back a bit from pure electoral politics."
Affleck said at times he felt like a "prop" being used to help candidates raise money through donations.
"I realized it was about raising $56,000 through a couple of dinners and those bundlers who bring in $1 million or $2 million. Those people are dedicated, and they believe in what they're doing. I believe in why many of them are doing it. What I don't believe in is that we now have the need to do it. And for me personally, it started to feel gross."
So will he campaign for Hillary Clinton?
"Hillary does excite me, in the same way the potent symbolism of the first African American president was what thrilled people about Obama," he said. "It's similar with Hillary and gender equality. The idea that 100 years after women got the right to vote, to have a woman president would be exciting."
But in the meantime, Affleck is busy raising money for his own charity.
"I started an organization called the Eastern Congo Initiative after I found what I thought was the worst place in the world… There are regions in this country where two out of three women have been raped. It's an incredibly broken, needy part of the world, and nobody was working there. I thought, Okay, I'll take that on. If I'm going to raise money, that's what I'll raise money for. That feels like a good way to spend my time."