Bella Hadid shuts down plastic surgery, lip injection rumors: 'Do a scan of my face'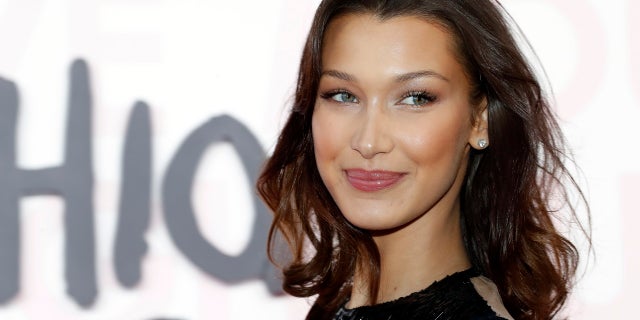 Bella Hadid is willing to put her face to the test.
"People think I got all this surgery or did this or that," she told InStyle in an article published online Thursday. "And you know what? We can do a scan of my face, darling."
She continued, "I'm scared of putting fillers into my lips. I wouldn't want to mess up my face."
In the interview, the supermodel spoke about how she's learned to ignore critics.
"It's taken me a long time to learn not to listen," she admitted. "I turn my phone off and remember that the people around me are the only ones whose opinions I really care about."
"Why would I read those comments? They are usually coming more for my character than for my face, which is more hurtful," she continued.
MISCHA BARTON OPENS UP ON REVENGE PORN SCANDAL: I FELT A 'MIXTURE OF RAGE AND FEAR'
Hadid said most of the time she doesn't respond.
"Often I think, 'I just want to meet you and tell you I'm not a bad person. You don't have to be mean to me,'" she added.
Hadid responded to a Instagram user who reportedly called her and Kendall Jenner "2 fake b--ches" while leaving a comment on a fan account in April, E! notes.
The user wrote, "Money can get you a new face but not a nicer personality which these two girls need."
Hadid fired back, "I wish you would know either of our personalities. And not only that, I wish you would only grasp a heart of your own."
The critic's remark was reportedly deleted.