Beer-drinking WWE legend Steve Austin says he's gone stone cold sober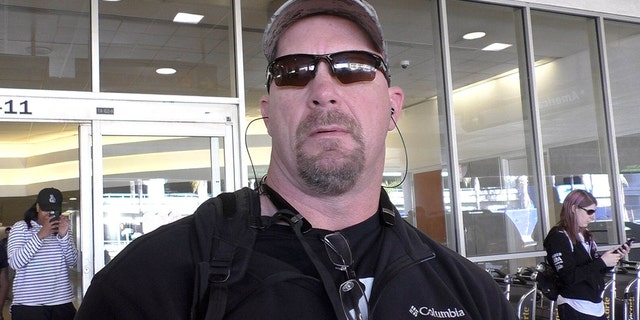 Legendary WWE superstar "Stone Cold" Steve Austin revealed on his podcast he's given up one of the things that helped make him one of the top stars in the business – alcohol.
Austin said Thursday on his "Steve Austin Show" podcast that he is sticking to a new healthy diet and he hasn't had a drop of alcohol in two weeks.
"My eating program is going fantastic. [I'm] sticking to my exact macros. [I've had] zero alcohol for right at 14 days now," Austin said. "Pounds are coming off. My strength is going up. Jesus Christ, I'm getting as strong as a god d--n horse over here."
Austin also revealed he's been doing Diamond Dallas Page's yoga program and is seeing benefits.
"No alcohol, and when you hit the weights on a consistent basis and eat what you're supposed to, it is amazing the difference that you can make or I'm making," Austin said.
Austin said once he kicked the beer habit, he tried to smoke medical marijuana. He admitted that "dope was never my thing" in the past.
He told a story about how he and his wife drove from California to Texas and ended up at a police checkpoint. Austin said it made him paranoid.
"I'm thinking, 'man, here I am, retired from the wrestling business, a global icon and a national treasure, and I'm about to get busted for f-----g one joint because I wanted to try out a god d--n marijuana cigarette, so I could get away from the booze,'" Austin said.
He said they were waved through the checkpoint, but when he started to smoke the joint he said it didn't live up to the hype.