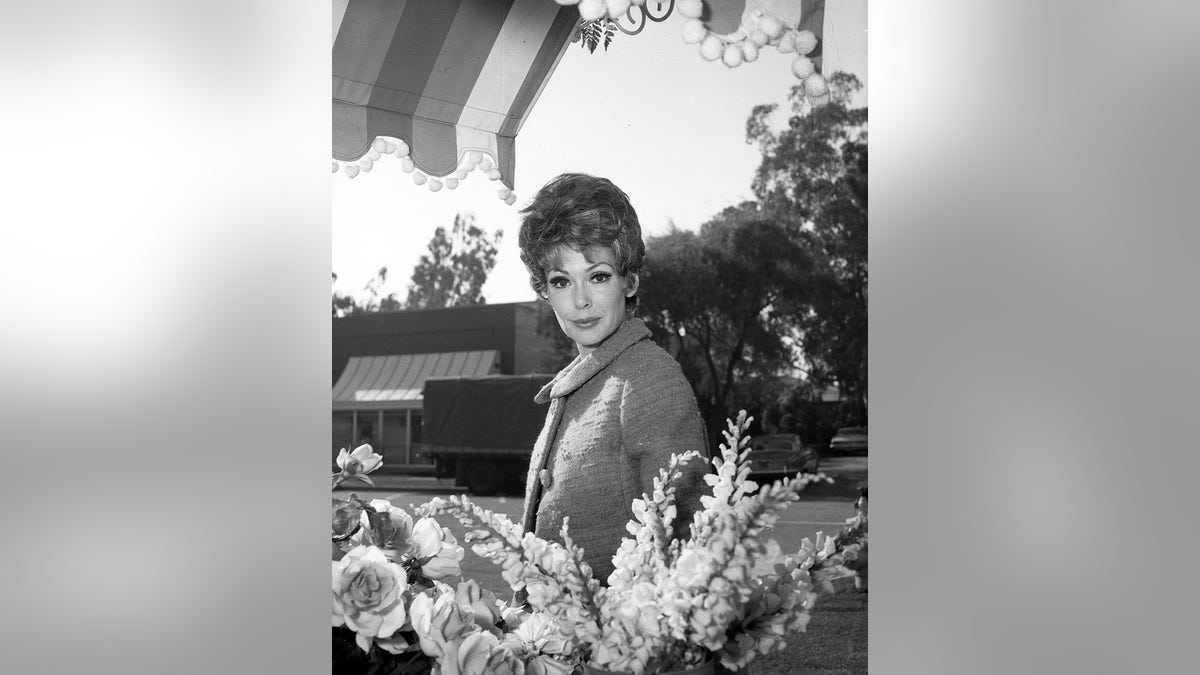 Barbara Rush knows she has worked with the best in showbiz and has always been grateful for her lasting stroke of luck.
The 91-year-old actress recently joined "Catwoman" Lee Meriwether to honor the legacy of Batman for an exhibition at the Hollywood Museum, titled "Batman '66."
RANKING ALL THE JOKERS IN THE BATMAN-VERSE
The Golden Globe winner starred as evil Nora Clavicle in the hit series in 1968. The show, which featured Adam West as the Caped Crusader and Burt Ward as his sidekick Robin, aired from 1966 until 1968.
The beloved actress is also the mother of Fox News Channel reporter Claudia Cowan.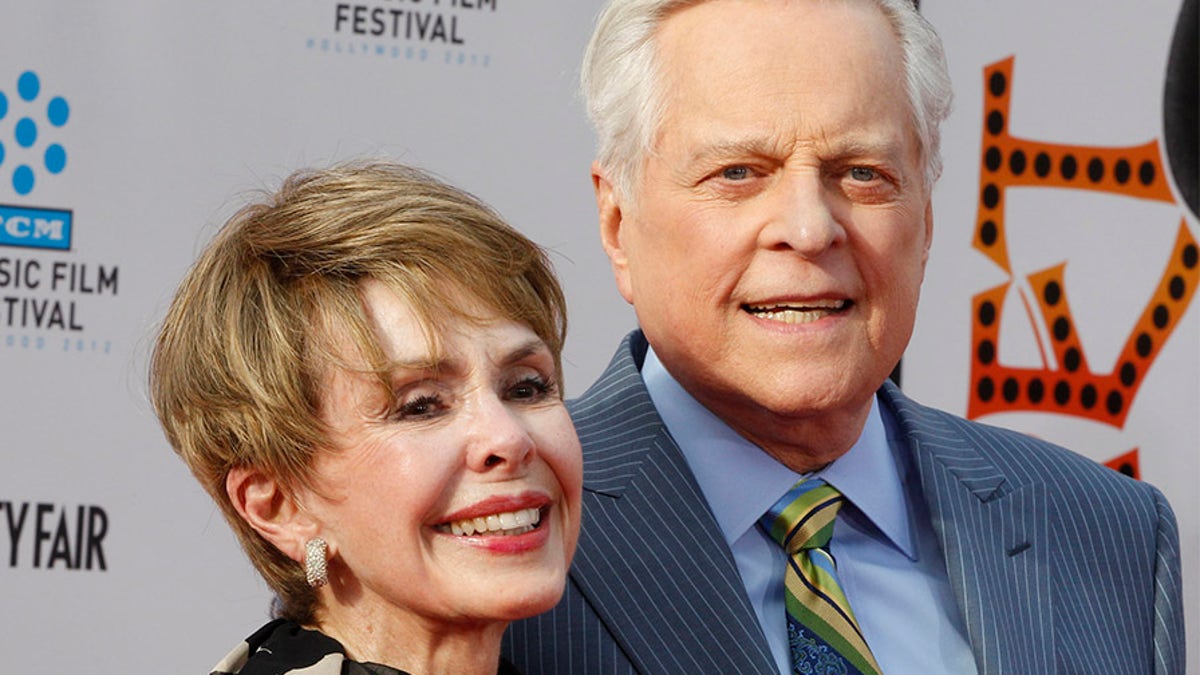 Rush told Fox News no one thought the series would have such a lasting impact in television history.
"Oh... when you're an actress, you don't think about things like that," said Rush. "You just think, 'I have a job!' You just don't project what your future is going to be. And [Nora Clavicle] was just so funny. I just love comedy and she was very light-hearted. She was a kick."
It was far from Rush's first job in Hollywood. She has starred opposite some of the most famous men in Hollywood, including Paul Newman, Marlon Brando, Frank Sinatra and Richard Burton.
She still has fond memories of Rock Hudson, her co-star in "Captain Lightfoot, "Taza, Son of Cochise" and "Magnificent Obsession" in the '50s.
"He started off in film pretty much the same time I did," she said. "He was a lot of fun to be with. He had a wonderful sense of humor. He loved to laugh. We just had the best time working."
Rush insisted Hudson was head over heels for Doris Day long before the pair bonded as close friends on and off the screen.
"He loved Doris Day before he even met her," said Rush. "He did, he absolutely did. He just loved her singing. We were on location [filming] and he would play some of her music. He just loved it. Doris had such a wonderful singing voice. I remember him playing her records on the jukebox. He played it a lot."
Rush also worked alongside Brando, as well as Montgomery Clift and Dean Martin in the same film, 1958's "The Young Lions." She claimed there was zero rivalry among the men. Instead, the cast was eager to be in Paris shooting the film.
"Of course there was no competition," said Rush. "All those people were just very good friends. And their acting styles were different… You don't get to be that important without having a noticeable persona… They were just being themselves. I was just so happy to be working with them."
However, filming was not a completely blissful experience. Rush described how Clift was noticeably sick while on set.
Just two years prior in 1956, Clift crashed his car into a telephone pole, which resulted in extensive plastic surgery on his face that nearly ended his career. Vanity Fair previously reported the three-time Oscar-nominated star also dealt with heavy painkiller use and rampant alcohol abuse. He later died in 1966 at age 45 from a heart attack.
"It was obvious [he was sick]," said Rush. "They had a doctor [on set] there for him. But it was obvious… You could tell he was weak. It was hard for him. But he was a wonderful actor. I thought he was very lovable… I knew that Monty was very, very ill and he just worked for a very short time in the picture."
Rush would later find herself sharing the screen with Kirk Douglas in 1960's "Strangers When We Meet." And despite his extramarital affairs, Rush said the actor never attempted to seduce her. In fact, Rush said she has never experienced any kind of mistreatment.
"Never. He never ever did that," she said. "And [things like that] didn't happen to me when I was working in the '50s and '60s. I didn't hear about things like that. Either [people] kept it quiet or maybe I was just so innocent… It just never happened to me."
Among the many actresses Rush befriend over the years was Marilyn Monroe, another star she has fond memories of.
"Oh yes, we were friends," she said. "We were in the studio club together. At least with me, when you first come to Hollywood, and I went to Paramount, they put me immediately in the studio club. It's kind of like a sorority house. And Marilyn Monroe was there. I loved her. Marilyn was such a darling lady. She was very sweet and nice. All the girls in the studio club just had a good time."
Rush said she and her husband at the time, publicity firm Rogers & Cowan co-founder Warren Cowan, were in disbelief to hear of Monroe's sudden death in 1962 at age 36 from an apparent drug overdose.
"It was in the middle of the night when we got the call," she recalled. "My husband, who handled her, was very shocked. So shocked. I just kept hearing him go, 'Oh my God' over and over… We were all just very disturbed by it."
These days, Rush still stays busy pursuing her passion for acting. And despite her extensive body of work, she gets mostly recognized for one surprising role.
"I just made a commercial that's just been all over television," she said. "I play this lady who comes in and dumps a lot of coins on the counter. And I say, 'That's just from my first husband.'… I have gotten more fan mail for that! Every time I go out… [People] say, 'Are you that lady from the commercial?' But if you saw it, you would just love it because it's funny. Like 'Batman,' it was very funny."