'Avengers: Infinity War' on pace to be the highest-grossing movie of all time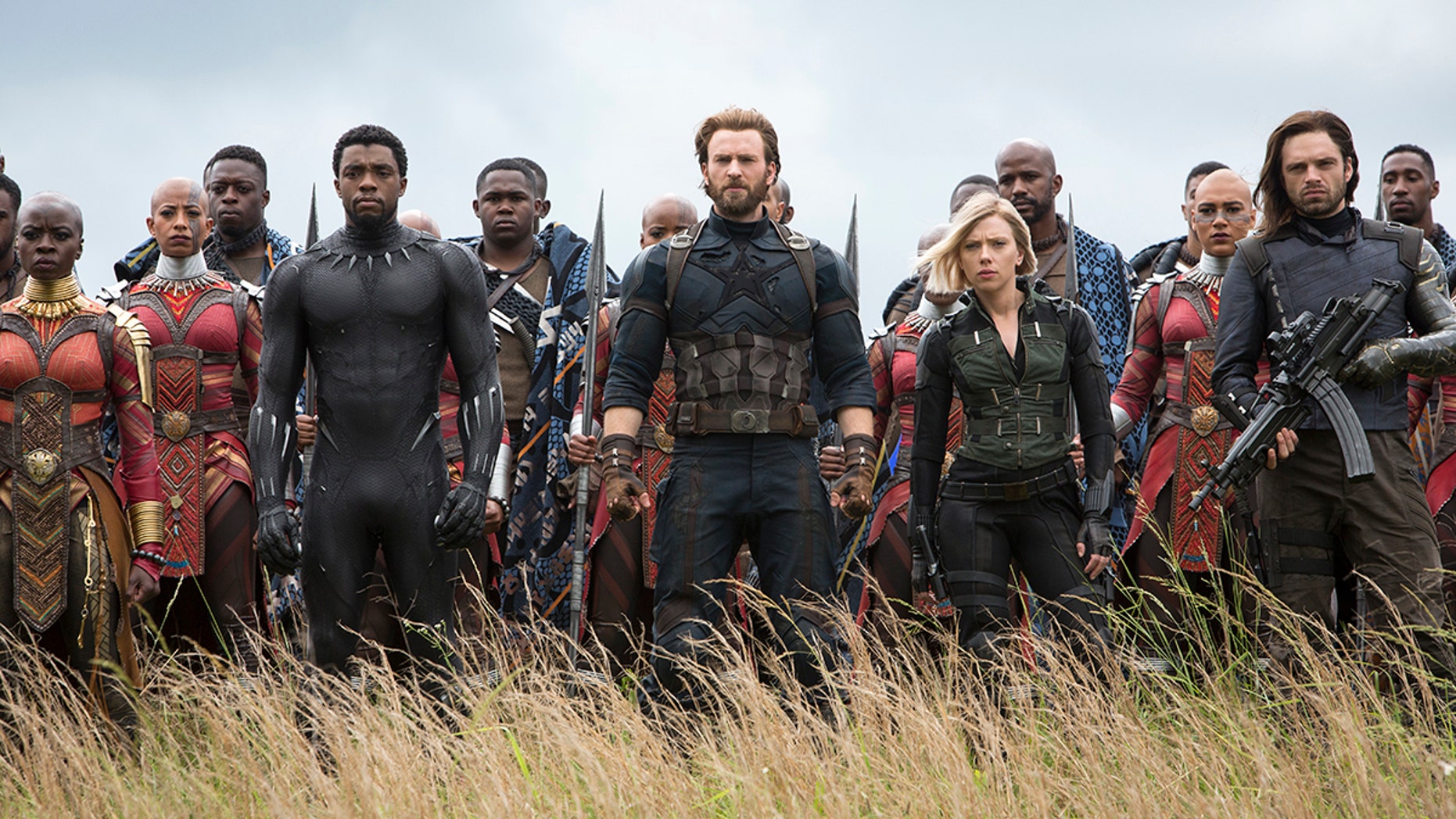 A film event that's been 10 years and 18 films in the making, "Avengers: Infinity War," will finally hit theaters this weekend. If you're not interested in the Marvel superhero hype, now is a good time to get on board as its a serious contender to be the most popular movie of all time.
According to Deadline, the super-packed film debuted in 21 international markets already, raking in $39 million from the get-go. The top 5 openers were in Australia ($6.7 million), Korea ($6.5 million), France ($3.9 million), Italy ($3.9 million) and the Philippines ($2.7 million). Right now, the highest performing movie ever for an opening weekend remains "Star Wars: The Force Awakens." However, given the overseas numbers, insiders project that "Infinity War" could surpass that by Monday.
Although it's still incredibly early in its debut, the Russo brother's directorial venture is already trending ahead of every other Marvel Cinematic Universe (MCU) film. This is no easy feat given that there have been 18 films that make up the franchise, with the 2012 "Avengers" and 2018's "Black Panther" among some of the highest-grossing films ever.
As Box Office Mojo notes, the 2012 "Avengers" set a new bar in its opening weekend with $207.4 million. Since then, only major blockbusters "Jurassic World" and the newest "Star Wars" films have crossed that $200 million mark from outside the MCU.
Given how many characters will intertwine to make up the unprecedented film, which is technically a sequel to 18 other films in the franchise, it's hard to imagine fans not turning up in droves to see how their favorite hero fares against this new cosmic threat, Thanos. Critics are, by and large, on board with the film, which is scoring an 87 percent fresh rating on Rotten Tomatoes prior to its debut.
Speaking at the film's red carpet premiere, Chris Pratt, who plays Star Lord in the "Guardians of the Galaxy" films, explained why he thinks the film will be the best one yet.
"I'm telling you this, I'm so excited for people to see this film. It's 10 years in the making. The Marvel Cinematic Universe is coming up on its 10 year anniversary as a stand alone studio. They made 18 movies. Everyone of them has opened number one. You have all of these interlocking intertwining storylines from characters from each of those 18 movies coming together in one giant unprecedented spectactical." Pratt told Fox News. "It's truly going to be, I think, the biggest movie of all time and from what I hear from people who have seen it, it's so good. So, expect to get, I don't know, blown away. Expect to not be able to even see it if you don't have your tickets yet."
Fox News' Stephanie McColl contributed to this report.