At 2011 Tony Awards, John Leguizamo Brings Out His "Ghetto Klown," While Robert Lopez's 'The Book of Mormon' Wins 'Best Musical'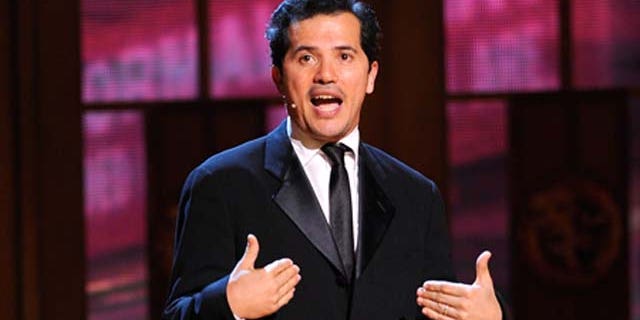 It didn't take long for John Leguizamo to have the crowd laughing out of their seats at the Tony Awards at the Beacon Theater in New York City.
The New York-based actor joked about his upbringing, "being the son of immigrant parents who left Colombia," and the hurdles he faced as an up-and-coming Latino actor in Hollywood, who "was a drug dealer" in most of his initial roles.
"We ended up in Jackson Heights," said Leguizamo. "If you couldn't fight you had to be funny."
He also mentioned his hit list of superstars.
"I shot Harrison Ford, I shot Al Pacino, I shot Bruce Willis," he joked. "I shot every A-list actor."
Leguizamo also poked fun at his father's disapproval when he decided to pursue acting professionally. He highlighted how he couldn't say too much though because "My family will sue."
"Pero que...we didn't come to this country for you to be worse than us," Leguizamo imitated his father saying in a strong Latino accent.
His appearance at the Tonys, which followed being honored at the National Puerto Rican Day Parade just hours earlier, came a few days after a report in which his estranged father said that the elder Leguizamo wasn't Boricua.
Leguizamo maintained in a statement that he had Puerto Rican roots.
Meanwhile, Robert López, along with partners Trey Parker and Matt Stone, took home multiple Tonys for his work in the original musical "The Book of Mormon."
It won accolades for "Best Musical," "Best Book of a Musical," and "Best Original Score (Music and/or Lyrics) Written for the Theater."
It was also recognized for "Best Performance by an Actress in a Featured Role in a Musical," "Best Direction of a Musical," "Best Orchestrations," and "Best Lighting Design of a Musical."
You can reach Alexandra Gratereaux at: Alexandra.Gratereaux@foxnewslatino.com
Or via Twitter: @GalexLatino
Follow us on twitter.com/foxnewslatino
Like us at facebook.com/foxnewslatino