Ashley Graham defends 'cellulite and rolls' to body-shaming Instagram troll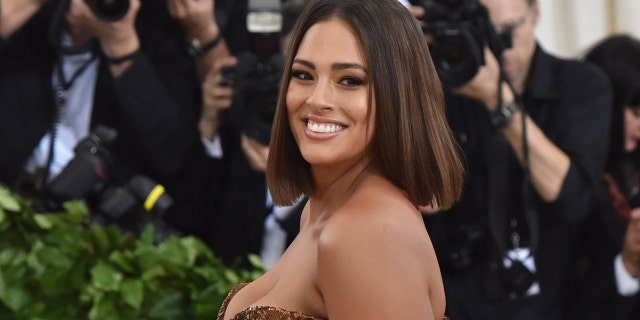 Ashley Graham schooled an Instagram user this week after sharing a series of racy snaps.
"@dior baby," the 30-year-old, posing in Dior underwear, captioned a Wednesday gallery.
The post has already received more than 458,000 likes and 3,900 comments — but one, in particular, stood out to Graham.
"We thought you work out," a commenter reportedly wrote.
Graham couldn't help but respond to the body-shaming comment.
"Girls with cellulite and rolls can't work out also?" she asked.
PLUS-SIZE MODEL TESS HOLLIDAY GRACES COVER OF COSMOPOLITAN, OPENS UP ABOUT HER MENTAL HEALTH
Several fans stepped in to share their own two cents.
"Let's stop with comments on anyone's body and what they do it. Mmkay? @ashleygrahamlooks AHMAZING! Can't wait until I'm a full-fledged designer to have models like her in my pieces!!! 😍 #SpreadLove," one person, tagging Graham's critic, wrote.
Another said, "Natural women that works out have rolls and cellulite its society that have you thinking we don't @ashleygraham you look great btw and keep doing you. 😘"
BUSY PHILIPPS SLAMS BODY-SHAMER WHO COMPLAINS HER 'ROLLS ARE SHOWING' IN WORKOUT SELFIE
The critic, however, later claimed the comment was intentional.
"Guys thanks for defending @ashleygraham! I was just making a troll post on purpose to see how you guys respond. Ashley is extremely beautiful and I wish I had a body like hers 🤤," the user wrote further down.
The user then addressed Graham directly.
"@ashleygrahamobviously made that comment cause I'm jealous. Remember guys, when someone makes a mean comment or remark it's out of jealousy☝️," the person said.