Arizona plus-size model hopes to 'bring awareness to diverse beauty'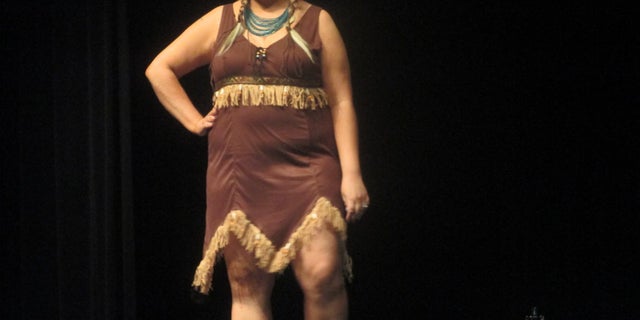 Plus-size model Karista Harris entered a modeling competition to become Arizona Foothills Magazine's "2018 Face of the Foothills" – but she never expected to make it past the first round after she says she received some negative emails from critics about her size.
"It made me feel sad," said the 34-year-old mom who wants to "bring awareness to diverse beauty."
"[B]eauty comes in all shapes and sizes. People come in all shapes, size and elements of beauty. You cannot fit beauty into a box. Beauty is truly in the eye of the beholder."
Harris has yet to pass Round One and still has two more to go. The winner will be announced in January, and she says she's willing to wait.
"I'm in this for the long haul, I hope," said Harris, who sees the competition as the opportunity of a lifetime, one that could help her launch a professional modeling career.
"My ultimate career goal is to break into plus-size modeling, like Tess Holliday…" she said, adding that a successful career would enable her to "raise awareness about my platform of 'Defying the Odds' – child abuse, domestic violence and chronic illness – especially since my chronic illness is what contributed to my plus size."
Harris' husband, James, explained in an email to Fox News how his wife's undisclosed illnesses have affected her weight.
"There are bigger people who are bigger due to their own actions," he wrote. "I could lose a few pounds and that is my fault. I could choose to live different and could be thinner than I am. Karista is not one of those people.
"She is bigger because she has been challenged with several illnesses. As her husband, I see how hard she works and what choices she makes. My body is what I have made while her body today is what life has made which is so much more inspirational."