Ariel Winter slams actor David Henrie for carrying a loaded gun to the airport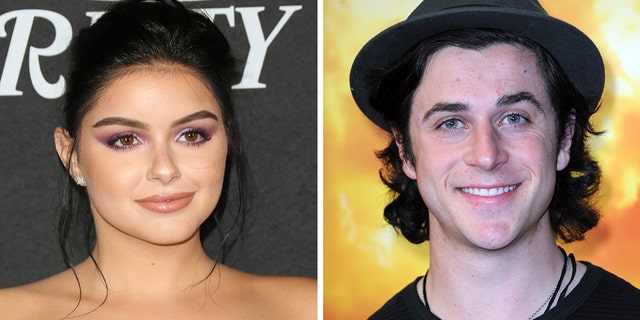 NEWYou can now listen to Fox News articles!
Ariel Winter is speaking out against actor David Henrie after he was reportedly arrested for carrying a loaded gun to an airport earlier this week.
"So...you didn't notice the *loaded* gun in your bag when you were packing for the airport????? In other words...why was your gun not stored safely in a place where you knew where it was and why in the f--k was it loaded??" the "Modern Family" star wrote on Twitter Tuesday.
As previously reported, Henrie, 29, was going through a TSA screening at Los Angeles International Airport Monday morning when agents reportedly discovered an M&P Shield 9mm pistol that was loaded, according to TMZ.
Per the outlet, the former "Wizards of Waverly Place" actor was immediately detained and then taken to a nearby police station.
'HOW I MET YOUR MOTHER' STAR ARRESTED FOR CARRYING A LOADED GUN IN AN AIRPORT
Following the incident, Henrie took to Twitter to apologize, saying that he was "humiliated" and "embarrassed."
"I take responsibility for the situation at LAX today," the "How I Met Your Mother" star wrote. "I unintentionally brought my legally owned gun which is registered in my name to the airport. I am so sorry for any trouble it caused, but I am appreciative of TSA's efforts in implementing the safety laws that are in place to protect our beautiful country."
He continued: "More than anything I am humiliated and embarrassed that this even happened. But I am thankful to the TSA, LAPD and all involved today for their kindness and their professionalism during this process."
Winter, 20, posted a separate tweet in response to a social media user, stating that she was "glad" Henrie apologized, however, noted that there was a "bigger issue."
"If he wasn't a celebrity would he just be able to say sorry and walk away after bringing a loaded firearm in his bag to the airport?" questioned Winter.
She added: "I am a licensed gun owner. I would never, ever accidentally bring my firearm anywhere. I lock them up legally and know where they are at all times. That could be a deadly mistake."
According to People Magazine, Henrie, who has not yet responded to Winter's tweets publicly, is expected to appear in court on Oct. 1.
Fox News' Tyler McCarthy contributed to this report.