Anita Pallenberg dead at 73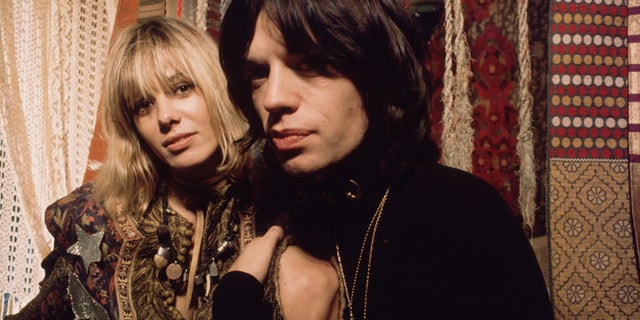 NEWYou can now listen to Fox News articles!
Anita Pallenberg, an Italian-German actress and model who starred opposite Mick Jagger in the 1970 film "Performance" and had three children with his Rolling Stones bandmate, Keith Richards, has died at age 73.
Her friend Stella Schnabel, the daughter of painter and filmmaker Julian Schnabel, announced she passed away Tuesday. No cause of death was revealed.
The Hollywood Reporter wrote Pallenberg, who was born in 1944 in Italy, was sent to a German boarding school as a child. However, she was expelled at 16. Pallenberg then went to New York where she hung out with pop artist Andy Warhol.
STARS WE'VE LOST IN RECENT YEARS
In 1965, Pallenberg and a friend snuck backstage before a Rolling Stones concert in Munich. That led to a romance with guitarist Brian Jones. However, Pallenberg left Jones for Richards, which led to a tumultuous relationship before they broke up in 1980.
"I like a high-spirited woman. And with Anita, you knew you were taking on a Valkyrie — she who decides who dies in battle," wrote Richards in his 2010 autobiography "Life."
Despite her success as a model, Pallenberg also pursued acting. She appeared as The Black Queen opposite Jane Fonda in the 1968 film "Barbarella" and as Nurse Bollock with Marlon Brando and Richard Burton in "Candy." Pallenberg said she started using heroin while filming "Performance." Richards wrote about his drug-induced "descent into hell" with the star in his memoir.
On a 2001 episode of "Absolutely Fabulous," she guest-starred as Devil with singer Marianne Faithfull.
Pallenberg is survived by her children with Richards, Marlon and Angela. Their infant son Tara died of Sudden Infant Death Syndrome in 1976.