Angelina Jolie Movie Permit Revoked in Bosnia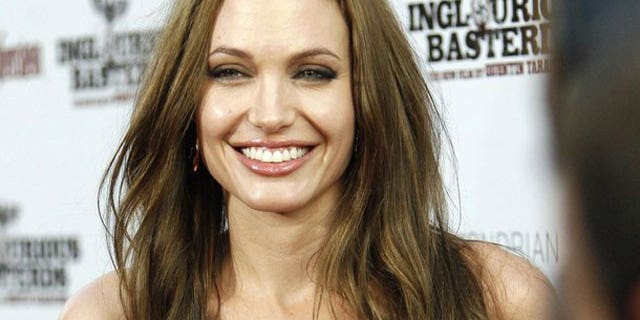 NEWYou can now listen to Fox News articles!
Hollywood star Angelina Jolie on Thursday battled to convince Bosnian authorities to allow her to film a war-time love story after they revoked the license to film her directorial debut.
Sarajevo's Scout Film, which works with Jolie on the low-budget movie described as "a love story set during the Bosnian war," said Thursday that they sent the scenario to the Bosnian authorities to clear up a dispute centered on the script.
"I brought them the scenario and I am waiting for a positive response as soon as possible, I hope even today," Scout Film's Edin Sarkic said.
FOX411: Angie Prettier Than Jen, Says Joan.
War victims were outraged after reports in local media that the movie would describe a love story between a Muslim victim and her Serb rapist.
"They no longer have the authorization to shoot in Bosnia. They will have it if they send us the scenario with a story which will be different from what we have been told by people who read it," Gavrilo Grahovac, the Culture Minister of the Muslim-Croat federation, told Bosnian radio Wednesday.
Sarkic said that there was no storyline involving the rape of a Muslim girl by a Serb captor, whom she later falls in love with.
"Of course I deny that, it is not in the scenario," he said emphatically.
He added that he spoke to Jolie's production company about the trouble in Bosnia and Herzegovina, and that "they are confident that things will be worked out quickly."
Jolie has already started shooting the film in Hungary and was planning to continue it in Bosnia with scenes in the capital Sarajevo and the central town of Zenica.