Angelina Jolie, Brad Pitt Step Out for Her Directorial Debut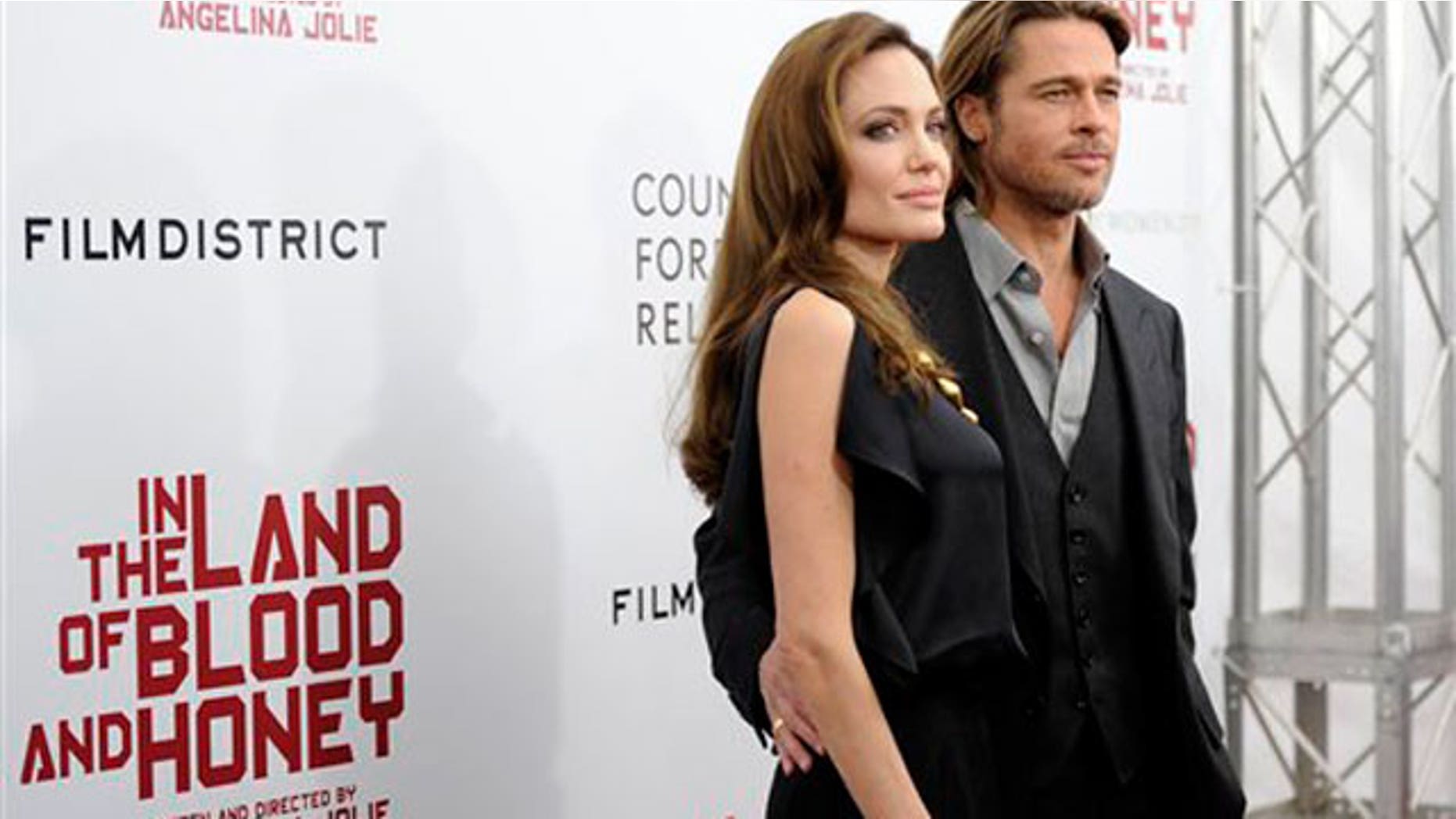 After the New York premiere of her directorial debut, "In the Land of Blood and Honey," Angelina Jolie, Brad Pitt and Pitt's parents led a VIP crowd -- including Julian Schnabel, Jason Lee and Brady Corbet -- to the Standard Hotel for an afterparty.
On the hotel roof, Jolie hung with Pitt and his mom, Jane Pitt, and dad, Bill Pitt, until about 1:00am local time, sources said. Jolie was overheard joking that the family should "take their holiday photo" from the spot, with its sweeping views of the city.
Set in Bosnia during the war and genocide of the 90s, the film "packed an emotional wallop," one guest said.
Jolie, who earlier posed on the red carpet with Pitt's parents, is headed to LA for another premiere Wednesday.