Amy Winehouse Charged With Assaulting Fan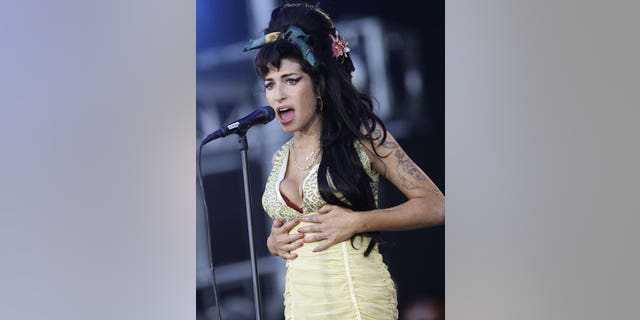 Fresh from a two-month Caribbean vacation, singer Amy Winehouse is due in court for an alleged attack on a fellow guest at a party last year.
The retro-soul singer was charged with assault Thursday for allegedly attacking a fan at an end-of-summer ball in London on Sept. 26, police and the singer's representative said.
Dancer Sherene Flash had been quoted by tabloid newspapers as saying she was hit in the eye by the 25-year-old "Back to Black" singer after asking to take her picture at the Berkeley Ball, a charity function held in central London's Berkeley Square.
Spokesman Chris Goodman said Friday that Winehouse went voluntarily to the police station, where she was arrested and charged. She's been released and is due to appear in court on March 17, police said.
Winehouse's battles with addiction and frequent run-ins with the law have been highly publicized. She was fined for illegally possessing marijuana in Norway in 2007, and her drug problems have been front page news in Britain, where she was pictured puffing on what appeared to be a crack pipe last year.
She also got a police warning in April of last year after scuffling with two men during a night out on the town in Camden, a young and raucous north London neighborhood known for its music scene — and drug culture.
Winehouse, who has been in and out of rehab, has recently returned from an extended break in the Caribbean island of St. Lucia, reportedly to help her recover her from her fast-living lifestyle.
She recently left party-happy Camden for the more sleepy Hadley Wood area of Enfield, a borough in London's far north. The alleged assault took place before Winehouse's vacation and move to quieter quarters.