'American Housewife' star Katy Mixon talks body image: 'I'm just who I am'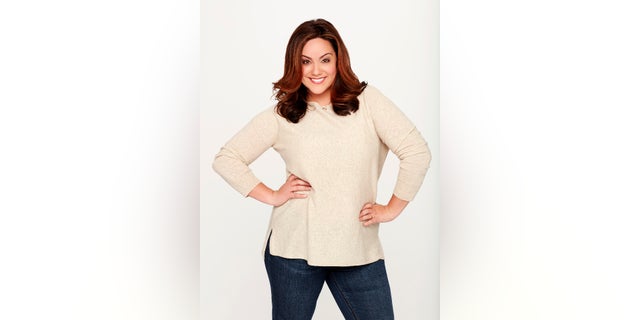 From 2010 to 2016, Katy Mixon had a supporting role as Melissa McCarthy's sister on "Mike and Molly," but Tuesday night, Mixon takes over the spotlight as the leading lady of ABC's new series "American Housewife."
The years Mixon spent on "Mike and Molly" were well served. They gave her the opportunity to witness firsthand as McCarthy soared into the superstar she is today, but it also gave her the chance to observe. Now, she is emulating the lessons she learned from her TV sis.
"I am such a big fan of letting everyone know how special they are and what they contribute," says Mixon, of what it means to be No. 1 on the call sheet. "I love the tone of, when everybody gets on set, [deepens voice], saying, 'We're all in it together.' Do you know what I'm talking about? 'We're a team, and we're going to make it happen.'"
Being part of a group comes naturally to Mixon, who comes from a very large family -- six girls and one boy, where she took on the role of cheerleader.
"I've always been the one to go, 'You know what? Things are shaky right now, but we're going to see it through.' Or when it's all positive, 'We're going for the gold.' That's just who I am."
"American Housewife," loosely based on the life of series creator Sarah Dunn, is set in the wealthy town of Westport, Conn., where Katie Otto (Mixon) is struggling to raise her flawed family among the sea of "perfect" mothers and their "perfect" progeny.
When the story begins, the balance that Katie has worked hard to achieve in this relatively new environment -- the Otto family only relocated to Westport for the schools -- is challenged when her neighbor's decision to move threatens to upgrade Katie's status from the second fattest housewife in Westport, to No. 1.
But while her character may be dealing with weight issues -- at least in the pilot -- Mixon is way less interested in what the scale says.
"I've never let the media's outlook on weight dictate my identity, ever," Mixon says. "Sandy Bullock cast me in my first movie, 'All About Steve,' and I think I weighed 176, so that's just how I rock and roll. I'm just who I am, and if I lose weight, I lose weight. Goodness, I'm trying to be healthy, but if I've got to eat the cupcake, then just eat the cupcake. I've had unbelievable favor in Hollywood by just being who I am and playing the character."
While Mixon may eat the cupcake, she also stays active. Engaged to eight-time American Champion and Olympic javelin thrower Breaux Greer, the couple lives in the Hollywood Hills, where they take their dog Gracie for hikes.
"I'm a big fan of living life," she says. "So, we go to Big Bear, we bike all over. I'm a girl that loves to go to amusement park. I love it all, including a good restaurant."
"American Housewife" premieres Tuesday, Oct. 11 on ABC.