America Ferrera sometimes tired of having 'to represent every single Latina out there'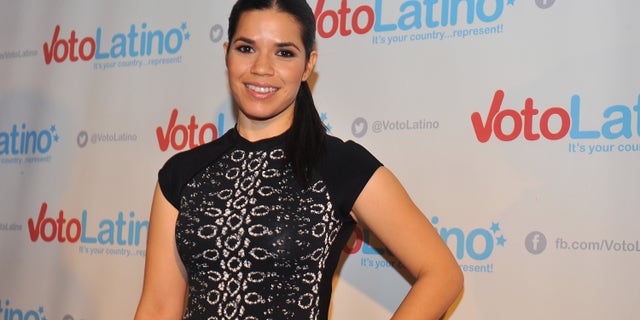 America Ferrera may be one of the best Latina actresses in the business, but like many actors of color, she wishes she had more freedom to play whomever she wants to.
"I really, every now and then, would love the freedom to play a character that doesn't have to represent every single Latina out there," she told Entertainment Tonight, when talking about her upcoming role in Netflix's "Special Correspondents."
"That's not a freedom [that], as actors of color, we feel the right to take, because there is so much pressure on every single role that does represent people of color or women that we put a burden on those roles to say something or to represent us or to stand for us."
The 32-year-old actress, who also appears on NBC's "Superstore," has become more outspoken about diversity and tokenism on TV and film in recent years.
"As an audience member, I find myself wanting roles that are female or roles that are women of color to represent a certain thing," Ferrera told to ET. "But as an actor, an unequal burden falls upon actors of color to have every role say something and represent something."
As a producer on "Superstore," Ferrera said the team is always bringing up diversity and how to portray it on the show.
"How do we defy expectations? How do we defy stereotypes? Where are the opportunities to undercut what people expect?" she added. "Those are questions we're asking all the time and that's very important to me."
In "Special Correspondents," Ferrera seems to take a role that is at odds with what she preaches. She plays Brigida, a dim-witted owner of a Spanish restaurant who at times struggles to communicate with Ricky Gervais' character because English is her second language.
The Golden Globe winner said the role itself is not overtly offensive, but like much of Gervais' work, it definitely straddles the line.
Explaining why she chose the role, Ferrera said it's all part of a larger farce and social commentary.
"The way that I looked at that character was in that context of diving deeper into the ridiculous stereotypes to kind of comment on," she said.