Amanda Bynes tweets that she has an eating disorder: Most candid celeb confession?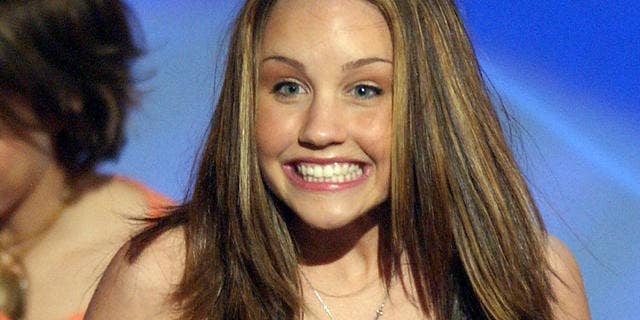 Maybe this explains why Amanda Bynes hasn't been exhibiting the most healthy behavior lately: she has an eating disorder.
SODAHEAD SLIDESHOW: See the most candid celebrity eating disorder confessions.
Bynes hasn't exactly been the best role model in recent months, but eating disorders are very serious and can even be fatal, which is why we admire celebs who come forward and talk about their struggles with anorexia, bulimia and other disorders.
This includes Lady Gaga, who admitted last year to having suffered from "bulimia and anorexia since I was 15."
And Portia de Rossi, who discussed her history of anorexia and bulimia in her memoir "Unbearable Lightness."
Plenty of other stars have opened up about starving themselves, as well as binging and purging. "X Factor" judge Demi Lovato confessed to struggling with eating disorders and self-harm; "Sopranos" actress Jamie-Lynn Sigler said exercise bulimia brought her to the verge of contemplating suicide.
In 2010, Snooki told OK! magazine she coped with eating disorders as she tried to maintain a small size as a high school cheerleader. "I just started eating salads and salads," she said. "Then I got to a point where I was just eating a cracker a day. And I was down to 80 pounds."
Last year, former Pussycat Dolls singer Nicole Scherzinger told VH1's "Behind the Music" about her longtime struggle with bulimia.
And Katie Couric was bulimic in college, she said on her talk show "Katie" last year. "I know this rigidity, this feeling that if you eat one thing that's wrong, you're full of self-loathing and then you punish yourself. Whether it's one cookie or a stick of gum that isn't sugarless . . . sometimes [I would] beat myself up for that," she said.
PHOTOS: See the latest celebrity pictures to hit the Internet.
From Amanda to Gaga, let us know: Which celeb made the most candid eating disorder confession?