Alec Baldwin plays Donald Trump on 'SNL' for $1,400 per skit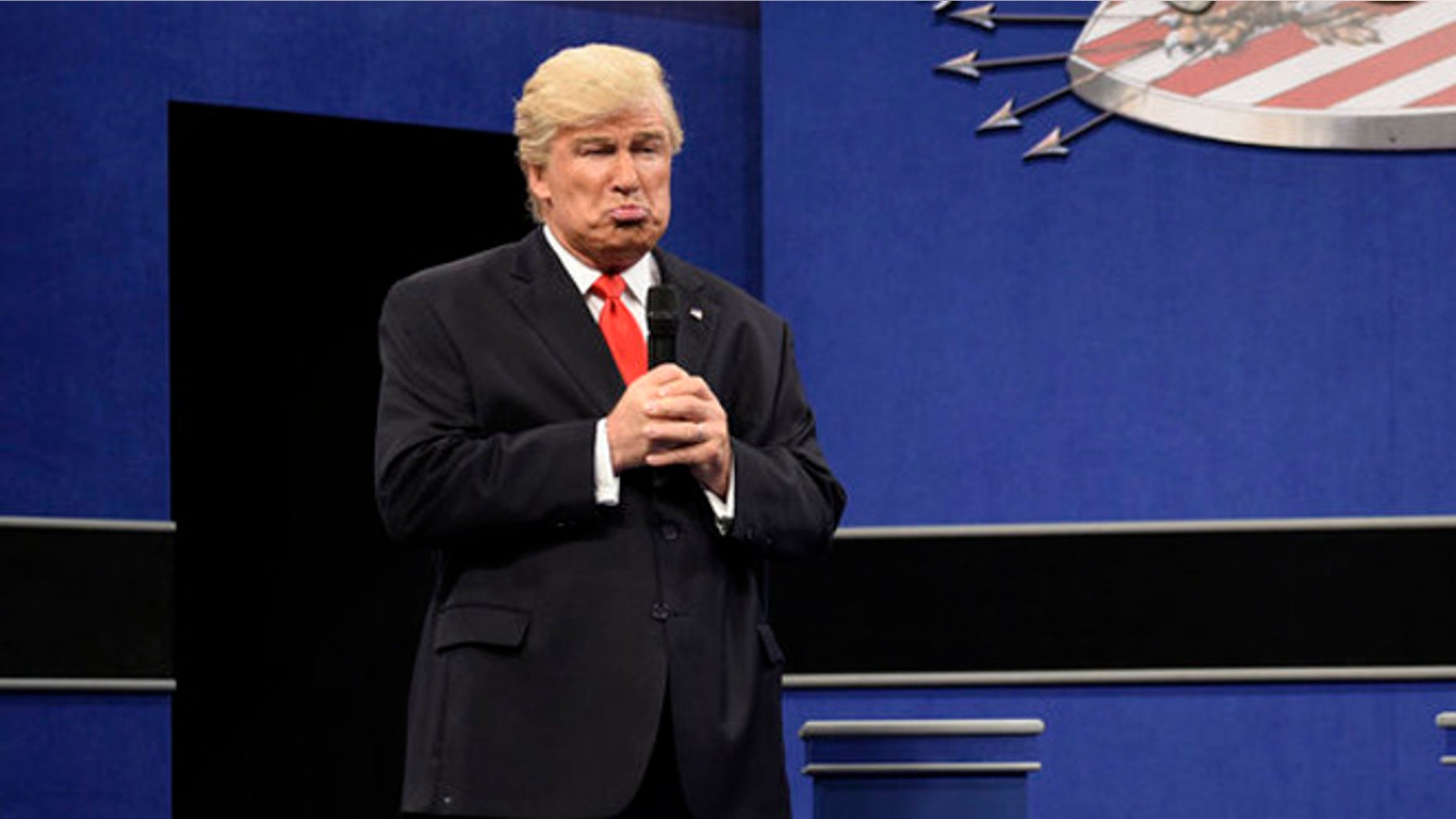 Playing the President-elect on "Saturday Night Live" isn't exactly a high-paying gig.
Alec Baldwin revealed to the New York Times that he is paid $1,400 for each of his appearances impersonating Donald Trump.
Clearly, the veteran actor is not in it for the money.
"Whoever it is, wouldn't it be great to be the person who pulls the sword out of the stone? Who gets rid of this guy?" Baldwin told The Times. "Wouldn't that be thrilling?"
Baldwin has famously spoken out against the President-elect.
He revealed it takes just seven minutes for him to get made up to look like Trump, but he has spent hours studying Trump's mannerisms.
The actor said he paid particular attention to the way the President-elect pauses as he speaks.
"I see a guy who seems to pause and dig for the more precise and better language he wants to use, and never finds it," Baldwin told The Times.
Baldwin's harsh words about Trump likely won't be well received by his brother Stephen. Stephen Baldwin endorsed the President-elect and has dissed his brother's impersonation of Trump.
The President-elect has also slammed Alec Baldwin's impersonation. In October he tweeted, "Watched Saturday Night Live hit job on me. Time to retire the boring and unfunny show. Alec Baldwin portrayal stinks. Media rigging election!"