Aerosmith's Steven Tyler caught on live TV shoving selfie-seeking fan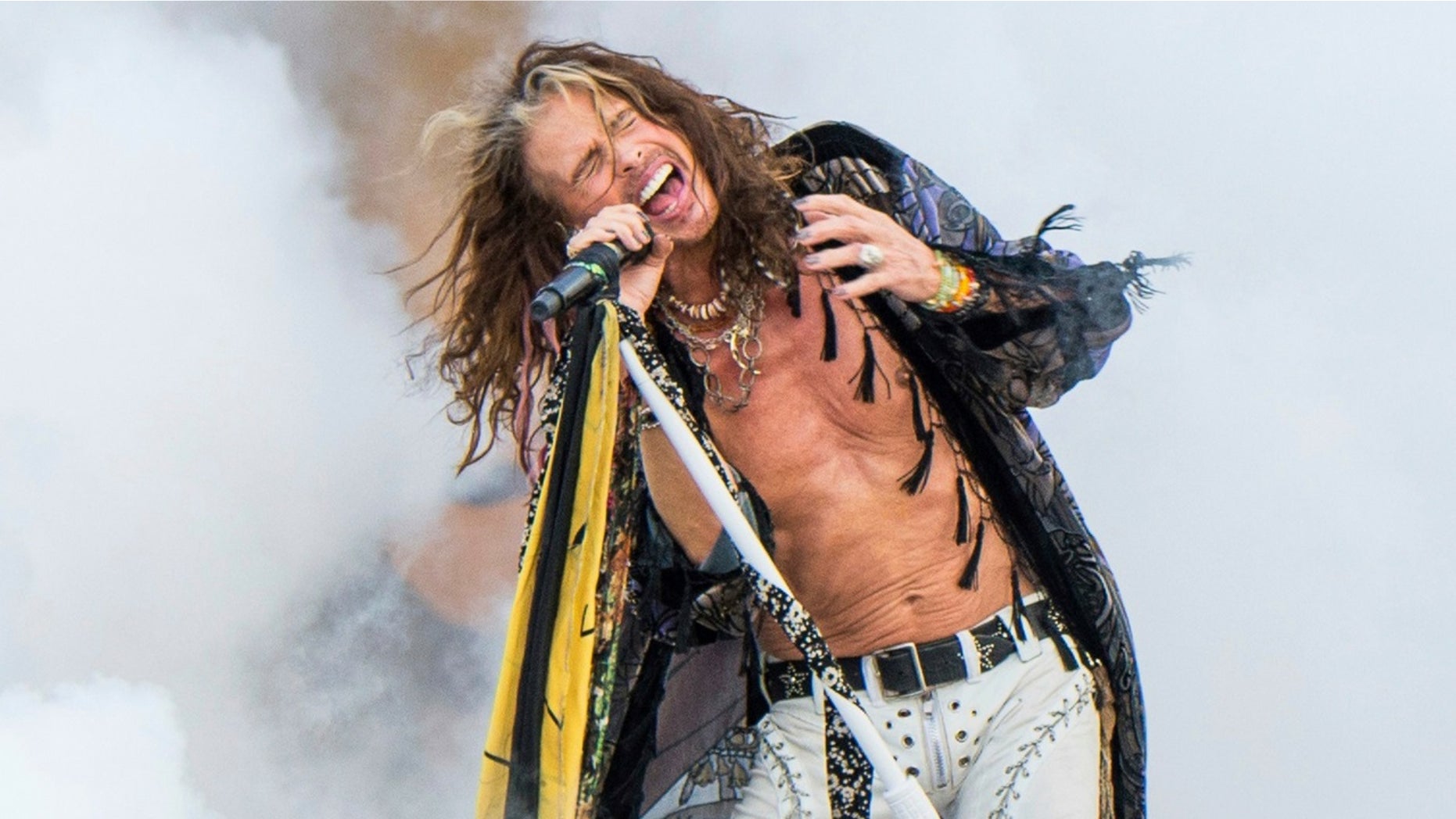 Aerosmith's frontman Steven Tyler defended himself after footage went viral that showed him shoving a fan who attempted to take a selfie with the rock star during Aerosmith's appearance on the "Today" show.

The cameras rolled as the rock star pushed the eager fan out of his way on Wednesday. The fan managed to put his arm around the "Dream On" singer and pose before he was pushed aside by Tyler. The rocker appeared agitated as he walked away from the spurned fan.
A video of the incident quickly racked up views on Twitter, and social media users joked the rock star was not in the mood for the surprise selfie. Tyler explained his reaction, claiming it was not the right time for the unannounced photo.
AEROSMITH TO START LAS VEGAS RESIDENCY IN APRIL 2019
"No time, bro-this is LIVE TELEVISION! Come to the show if you want an intimate experience," Tyler tweeted.
Aerosmith's performance on "Today" was time to the band's announcement that they are beginning a residency in Las Vegas next year.

"We're taking Sin City by storm with our 'Deuces Are Wild' Las Vegas Residency, opening April of 2019 at Park Theater at Park MGM!" Aerosmith guitarist Joe Perry wrote on Instagram Wednesday while sharing a video.
The band discussed the residency on the "Today" show, explaining the Vegas performances will be different than their concerts while on tour.
TRAVIS SCOTT GIVES AWAY $100K TO FANS AFTER ALBUM HITS NO. 1 ON BILLBOARD CHART
"We wanna bring a show in there that we really can't do when we're on the road on a regular tour," Perry said. "So we wanna bring a show that still has Aerosmith and all the guts of Aerosmith, but has a whole other element to it that we've never been able to do before."
'AMERICAN PICKERS' FIND AEROSMITH'S 1970S VAN IN WOODS
The shows are slated for April, June and July at the MGM, the same venue where Lady Gaga will launch her residency in December.
Fox News' Zoe Szathmary contributed to this report.