Adrien Brody Gets Release of His Movie Blocked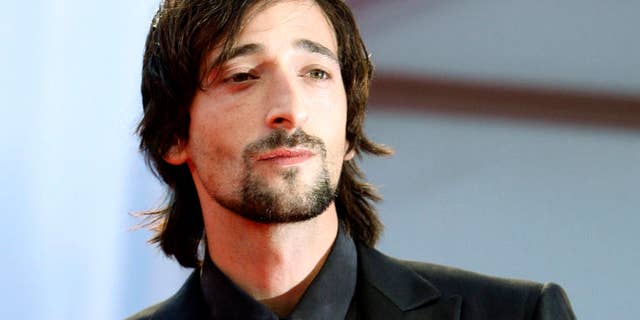 Usually, actors want their movies released.
Not this time.
A federal judge has blocked the makers of a thriller film starring Adrien Brody from using the Oscar-winning actor's likeness until he is fully paid for his role.
U.S. District Judge Dale S. Fischer issued a ruling Monday blocking the makers of "Giallo" from continuing to distribute, market or sell "Giallo" in the United States.
Brody sued last month before the film went on sale in the states, claiming he was owed $640,000 and its DVD release could cost him $2 million. In a sworn declaration, he said the film's producers lied to him about financing and vastly overstated how much the film's Italian distribution rights were worth.
The actor tried unsuccessfully to block the film's sale, but Fischer's ruling states Brody is likely to win the case and his likeness can no longer be used in the film or to promote it.
The ruling also states Brody is "suffering, and will continue to suffer, immediate and irreparable harm" unless the injunction was granted.
Brody's face appears twice on the DVD cover of "Giallo," which features him playing an FBI special agent hunting a serial killer in Italy.
A call to attorney Martin Barab, who is representing the makers of "Giallo," was not immediately returned Tuesday.
Brody has been paid nearly $1 million for his role, and Barab has denied any wrongdoing by his clients.
Brody, 37, won an Oscar in 2003 for his role in "The Pianist."