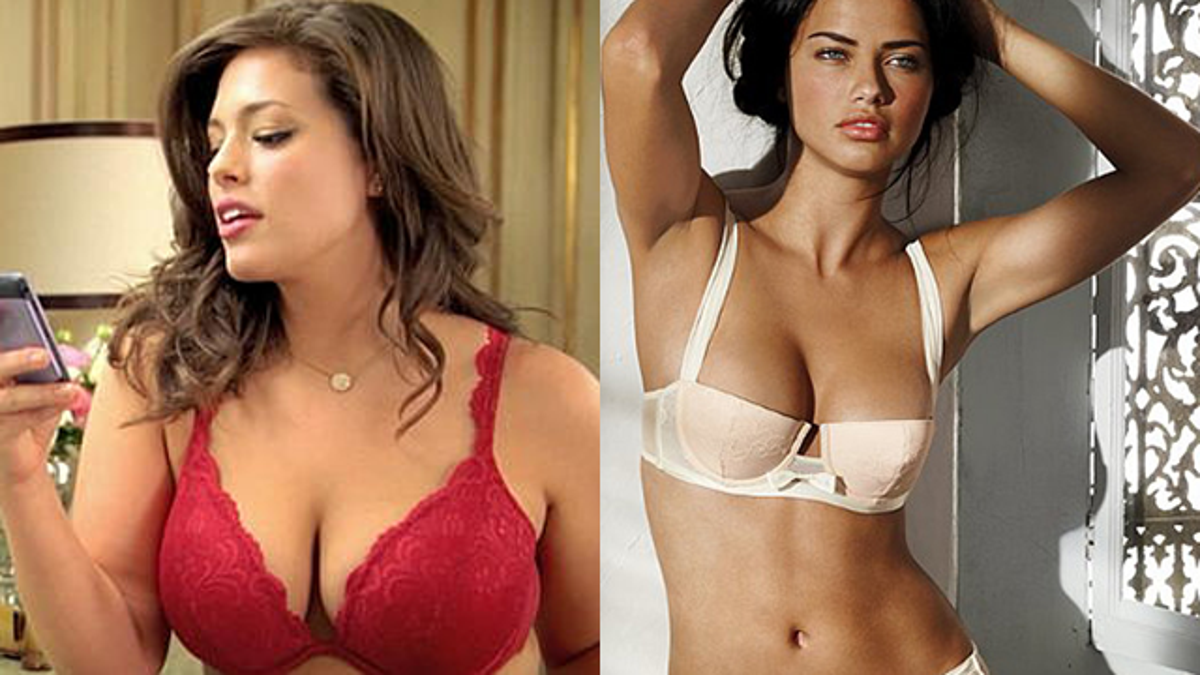 ABC is issuing a "fat"-wa against full-figured models, plus-size label Lane Bryant says.
The Disney-owned network refused to air the brand's lingerie ad during its hit show "Dancing with the Stars," saying it bared too much cleavage, a Lane Bryant insider said.
And Lane Bryant thinks the net's executives are a bunch of prejudiced boobs.
SLIDESHOW: Voluptuous Actresses and Models Taking Center Stage.
"The cleavage of the plus-size models, they said, was excessive, and we don't think that's the case," said the source. "It certainly appears to be discrimination against full-sized women."
Lane Bryant had been set to launch its campaign for Cacique, its new lingerie line, during "Dancing" this week.
After the ad was pulled, the company posted the too-sexy-for-TV spot on its Web site yesterday.
In it, a pleasantly plump model gracefully shows off her curves before the camera in a slew of sexy poses.
SLIDESHOW: 'Mad Men' Star Christina Hendricks Named Esquire's Sexiest Woman.
"Mom always said beauty is skin deep," a voice-over says. "Somehow, I don't think this is what Mom had in mind."
Lane Bryant said Fox, too, had originally balked at showing the ad on "American Idol."
But a Lane Bryant insider noticed that a sexy Victoria's Secret lingerie spot starring a skinny model had been slotted for "Idol" Tuesday night and complained about a double standard. That caused Fox to change its tune, the source said.
"They wouldn't run the ad, but have you seen the Victoria's Secret spots? If you saw the Victoria's Secret spot and our spot, you'd see nothing different," the source added.
Fox bristled at the notion it gave Lane Bryant a hard time, saying it is set to air the ad during Wednesday's "American Idol."
"We didn't treat them any differently than Victoria's Secret," a Fox spokesman said.
A rep for ABC declined to comment.
Fox had asked Lane Bryant to flash less flesh, the source said. But the label said no.
Both networks had a first glimpse of the disputed ad last month from Lane Bryant execs.
"They sent the storyboards in late March to Fox to approve. Fox rejected them, saying it was too racy, too risqué," the source said.
"We said, 'Wait a minute. It's no more racy or risqué than the Victoria's Secret ads you're running!' They rejected them again, said, 'No, no, no, edit things out!' "
If the label had heeded Fox's suggestions, the spot would have shown the model's face -- and virtually nothing else.