Just hours after Roseanne Barr posted a racist tweet about former President Obama's aide Valerie Jarrett, her wildly popular reboot of "Roseanne" was given the boot.

ABC Entertainment President Channing Dungey said in a statement on Tuesday that the network would not be producing the show's second season.
"Roseanne's Twitter statement is abhorrent, repugnant and inconsistent with our values, and we have decided to cancel her show," Dungey told Fox News.
Tuesday's scheduled "Roseanne" rerun was replaced with a rerun of "The Middle."
A rep for Barr did not return Fox News' request for comment. She was also dropped from her talent agency, ICM Partners.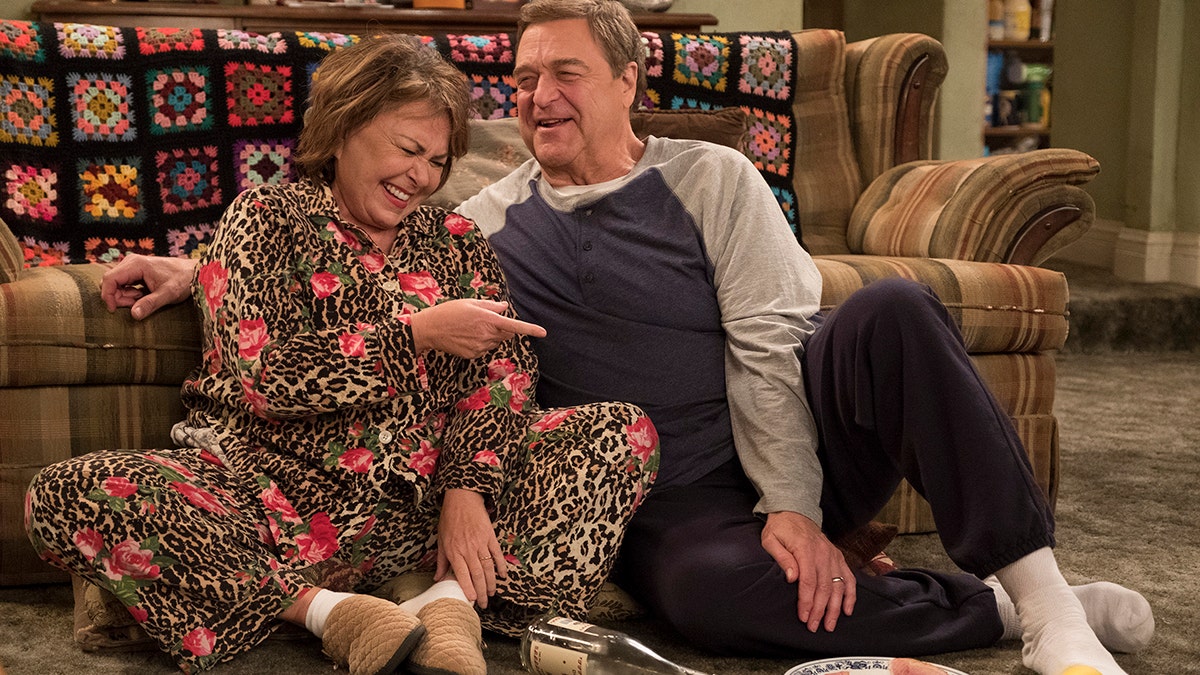 The news comes after Barr went into emergency damage-control mode following a politically charged tweet she sent linking Chelsea Clinton to liberal donor George Soros and a racially charged tweet saying Jarrett, who is African-American and born in Iran, is like the "muslim brotherhood & planet of the apes had a baby."
The latter led to an almost immediate mea culpa, and a vow to never tweet again.
"I apologize to Valerie Jarrett and to all Americans. I am truly sorry for making a bad joke about her politics and her looks. I should have known better. Forgive me — my joke was in bad taste," she tweeted, after writing she was quitting Twitter.
Her account was deactivated for a period of time, before reappearing with an old tweet with a glowing New York Times review of her highly rated "Roseanne" reboot pinned to the top of her Twitter feed.
In an MSNBC town-hall clip tweeted out by "11th Hour with Brian Williams," Jarrett responded to the backlash noting Roseanne's support of Donald Trump might be to blame for her inflammatory comments.
"Tone does start at the top and we like to look up to our president and feel as though he reflects the values of our country, but I also think every individual citizen has a responsibility too. And it's up to all of us to push back. Our government is only going to be as good as we make it," she says in the clip before gesturing to Al Sharpton. "As reverend always taught me, people on the inside have to push hard and people on the outside have to listen."
Barr's co-star Sara Gilbert shared her disappointment in the comedian's tweet.
"Roseanne's recent comments about Valerie Jarrett, and so much more, are abhorrent and do not reflect the beliefs of our cast and crew or anyone associated with our show. I am disappointed in her actions to say the least," Gilbert tweeted just before ABC axed the show.
"Roseanne" star Emma Kinney also chimed in on Twitter, noting that she was going to leave the show had it not been canceled.
Original series star Michael Fishman tweeted a lengthy statement about the situation as well.
Consulting producer Wanda Sykes quit the show just hours before it was canceled.
Barr's political views caused a headache for ABC despite many crediting the 65-year-old's pro-Trump stance as the reason for the show's success.
Barr opened up about the backlash over her conservative views to Jimmy Fallon on "The Tonight Show" in April.
"Oh yeah, people are mad about that. But you know, I don't give a f---," Barr told Fallon.
Barr has been open about depicting her iconic TV character as a working-class Trump supporter.
"I mean, everybody had to choose for themselves, according to their own conscience, who they felt was the lesser of two evils," she said of the 2016 election.
"You know, everybody chose that, so I'm not going to put anybody down who didn't vote like me. This is America, it's a free country, and when you weigh it all together, I just felt like we needed a whole new thing. All the way. Bottom to top."
ABC announced in March that the reboot's second season will be comprised of 13 new episodes, up from eight in the first installment but no air date was set.
After being off the air for more than two decades, the March 27 back-to-back episodes debuted with booming success, coming in with a 5.1 rating in the key demographic of adults age 18-49 and 18.1 million viewers.
Fox News' Shira Bush contributed to this report.