8 things you didn't know about Ronda Rousey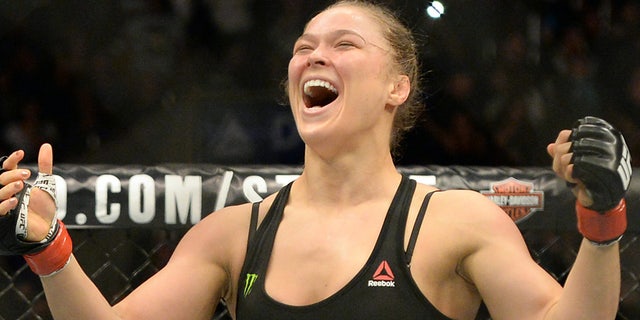 Ronda Rousey has made history as the highest paid fighters in the UFC.
For a long time, Rousey was the at the top of her game, but during her last fight, she was memorably knocked out in 48 seconds by Amanda Nunes. Before that, Holly Holm beat her in one of the biggest upsets of 2015.
Still, she's got plenty on her plate outside of the ring. She has appeared in Hollywood films such as "Entourage" and "Furious 7", and her autobiography, "My Fight/ Your Fight," is being made into a film. The starlet is also busy with a major deal with Reebok.
The 30-year-old recently became engaged to fellow fighter Travis Browne, and she's given plenty of interviews through the years that revealed details about her life and struggles. Still, there are some facts even some of the biggest Rousey fans may be surprised to learn. Here are a few things you may not have known about the athlete:

1. Rousey is obsessed with Pokémon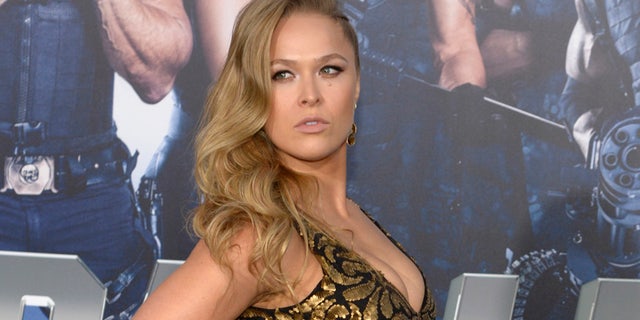 She said growing up she loved playing Pokémon and her obsession began when she first got the trading cards.
"I was immediately hooked on it. I lost a bunch of weight that summer and I was a small kid because I would not stop playing. I literally would not stop playing I would have a stack of graham crackers and milk next to me. I would not get up to eat!"
2. She almost joined the coast guard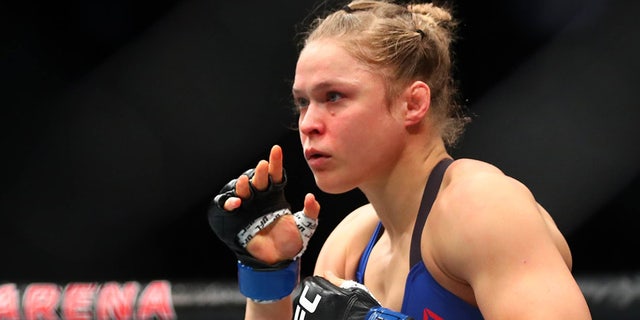 During an interview with WMMA, Ronda revealed she had a different career plan at one point.
"When I was first starting to do MMA, I was debating on being a rescue swimmer for the coast guard, and they'd taken me to their base and showed me around and tried to fast-track me to rescue swim school. I was on the junior Olympics swimming team when I was a little kid I was into swimming before Judo."

3. Ronda and Avril just don't mix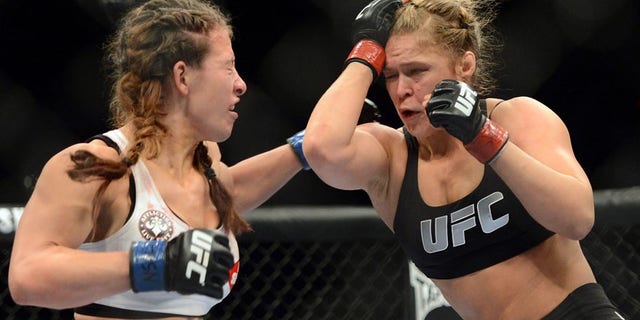 In high school, Ronda usually wore jeans and a tank top but quickly changed the way she dressed because of a certain singer.
"I hated Avril Lavigne… I had to change the way I dressed because she dressed too much like I already did."

4. Ronda is scared of zombies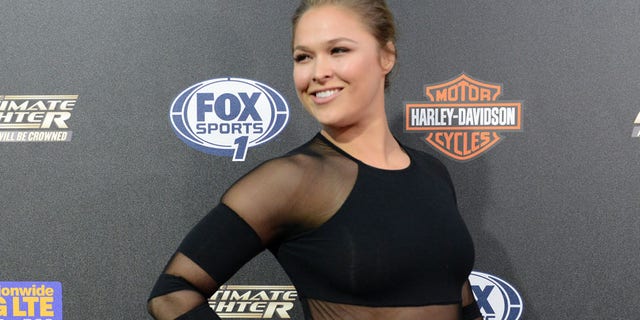 During an in-depth interview with Rolling Stone, Rousey revealed she is scared of a zombie attack and has reoccurring nightmares zombies will take over.

5. She was a bartender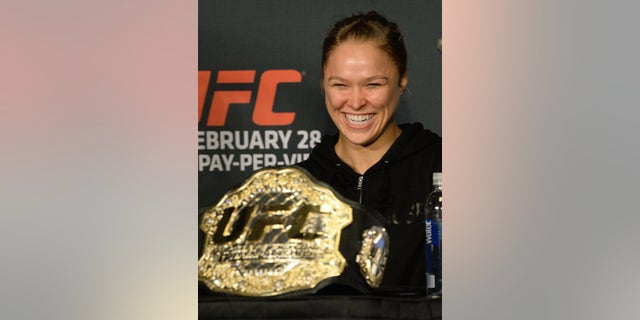 In an interview with MiddleEasy, Rousey recalled her time working as a bartender, pounding shots of Jameson. Ronda revealed one important lesson from her time behind the bar: "One thing I learned from bartending is being able to have identical conversations over and over but still try to keep the same level of enthusiasm…"
6. Ronda wanted to be on "Fear Factor"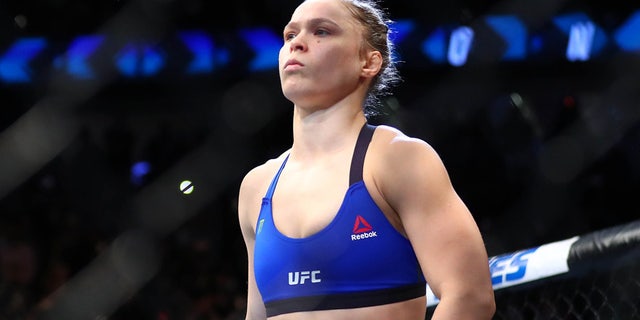 Reality TV? Why not? Rousey wanted to be on "Fear Factor."
"I love heights, love bugs, loved to dig up earthworms, like snakes and slimy things, jumping off things, fire," she told Rolling Stone. "I'm fine with all of it, always thought I'd be great on "Fear Factor"… It's the thought of failing. That is my one and only big fear."

7. Don't tickle her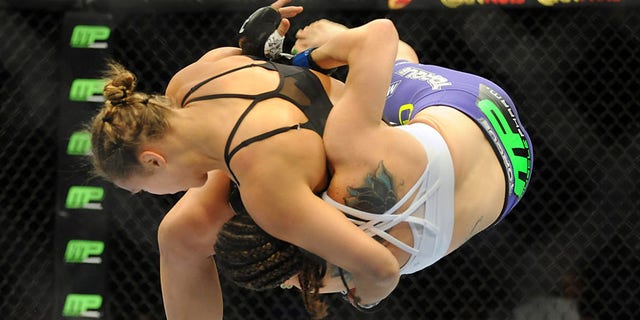 Ronda revealed to Jimmy Kimmel that she is ticklish, and it's not something you should test her on.
She said, "If anyone tried tickling me, I would go super ninja. Don't try it."

8. Ronda is a crier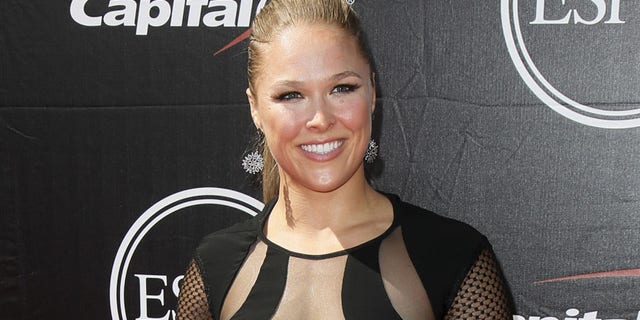 Ronda told Ellen DeGeneres that she is not afraid to let out her emotions. She revealed following her loss to Holly Holm that she battled suicidal thoughts.
"I'm the biggest crier. Especially fight week when I am about to fight. I'm the most emotional, like my last fight I totally cried the day before that… You're so amped and every emotion you could possibly have happens during that week—the most stress, anxiety, pressure possible and then it's the happiest you could possibly be. It's all these things. Sometimes you can't hold it in it has to leak out of somewhere, how about your eyes?"
She has said her now-fiancé became her saving grace.