11 of John Candy's Funniest, Most Memorable Roles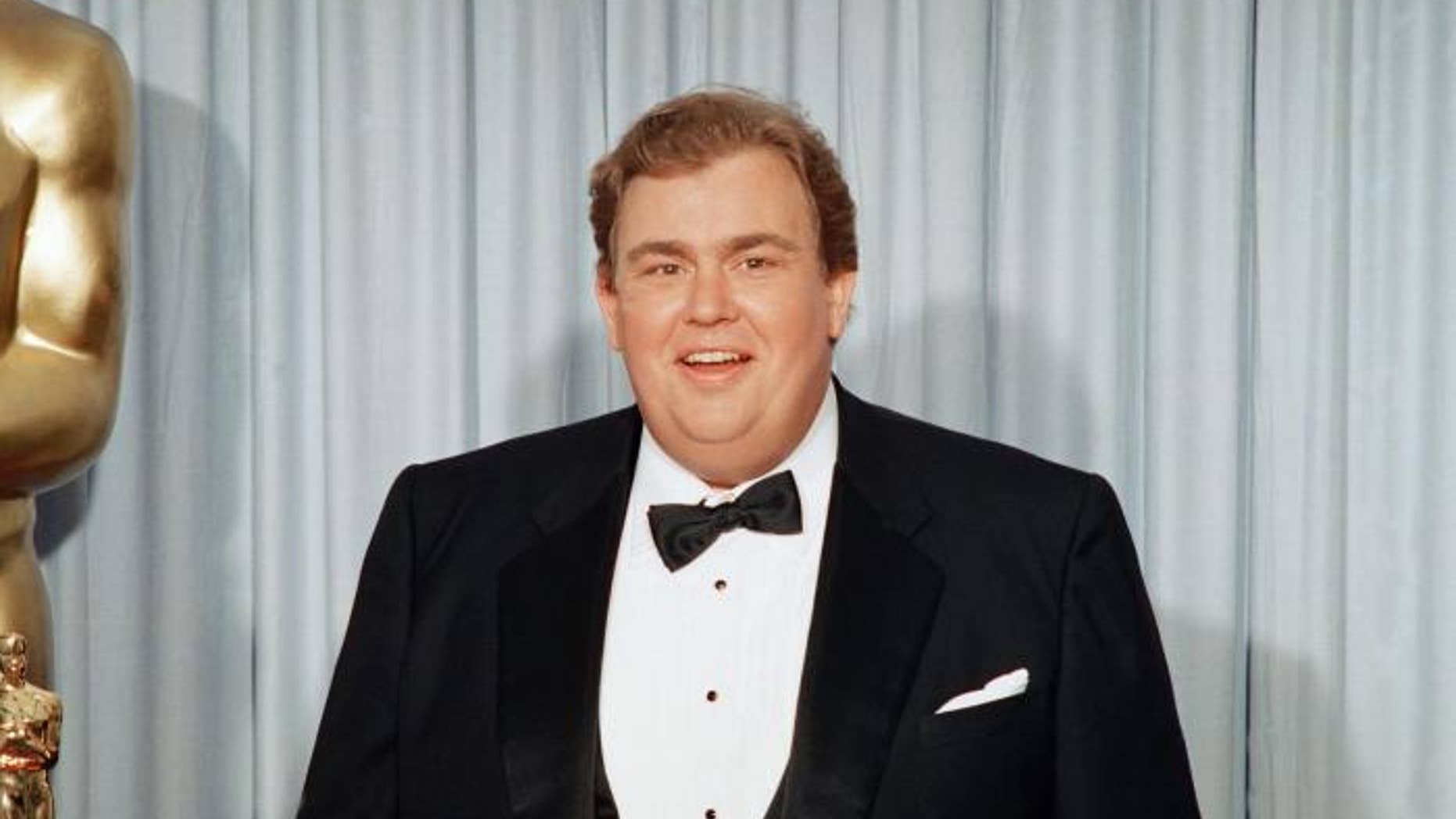 Everyone has a favorite John Candy role, whether it's the wilderness-loving Chet Ripley from "The Great Outdoors" or his inept yet lovable "Uncle Buck."
The point is, Candy knew how to keep his audiences laughing to the point of crying. And since October 31st would've been the comedian's 65th birthday, we thought it was only appropriate to remember his funniest and most beloved characters:
Dewey 'Ox' Oxberger, 'Stripes'
Candy only had a supporting role in "Stripes" as Pvt. Dewey "Ox" Oxberger, but he certainly earned his share of laughs as the platoon's best mud-wrestler and shrewdest poker player.
Orson Welles, 'The Billy Crystal Comedy Hour'
Billy Crystal's 1982 variety show didn't make much of an impact with viewers (it only lasted five episodes before getting the ax), but at least it gave us John Candy's hilarious Orson Welles impression.
Russ Lasky, 'National Lampoon's Vacation'
Candy's role could've been played by anybody. He was only on the screen for a fraction of the film, yet his doofy delivery ("Sorry folks! Park's closed!") managed to make him one of the movie's most memorable characters.
Freddie Bauer, 'Splash'
Who could forget Candy as Tom Hanks' older and (slightly) out-of-shape brother in 1984's "Splash"? By the way, we agree with Freddie's sentiments: Five minutes of racquetball is more than enough.
 Jack Chester, 'Summer Rental'
In "Summer Rental," Candy plays a well-meaning father who tries to take his family on a fun vacation — only to be bombarded with problem after problem. With Chester's frustrations mounting in increasingly hilarious ways, this is one Candy film you won't want to miss. (Warning: Keep tissues handy. You'll be laughing until you cry.)
Wilk Wilkinson, 'Little Shop of Horrors'
There's no denying that Candy's character of "Weird" Wilk Wilkinson was thoroughly weird. But thanks to his fast-talking delivery and savvy sound effects, Wink proved himself to be just as silly as he was strange.
Barf, 'Spaceballs'
Once you get past his character's gross name, and his gross eating habits, and the movie's gross villains, and  … uh, you know what? If you can't find humor in that kind of stuff, you should probably check out the other John Candy movies on this list.
Del Griffith, 'Planes, Trains & Automobiles'
With an optimistic, happy-go-lucky attitude, it's hard not to love Del Griffith — even after Griffith's clumsiness lands traveling companion Neal Page (Steve Martin) in numerous life-threatening situations. So pop some popcorn, sit back, and ride along with Griffith and Page. You'll be laughing the whole trip.
Buck Russell, 'Uncle Buck'
What's better than watching a family member humiliate a teenage girl who's bursting with attitude? Not much when it's John Candy doing the humiliating. Easily one of his most recognizable roles, "Uncle Buck" keeps you laughing from start to finish.
Chet Ripley, 'The Great Outdoors'
In another film about a not-so-smooth vacation, Chet Ripley (Candy) and his family head to a cabin with Chet's brother-in-law (Dan Aykroyd) and his family, and the two begin to butt heads. Throw in a water-skiing incident, a bear attack and a 96-ounce steak, and you've got one of Candy's funniest comedies.
James Harlow, 'Wagons East!'
Sadly, Candy suffered a heart attack during the final days of filming "Wagons East!", which is dedicated to the late comedian. This Western parody didn't do well with critics, but holds a special place in the hearts of Candy fans everywhere.