Brand-new classic Ford Broncos now on sale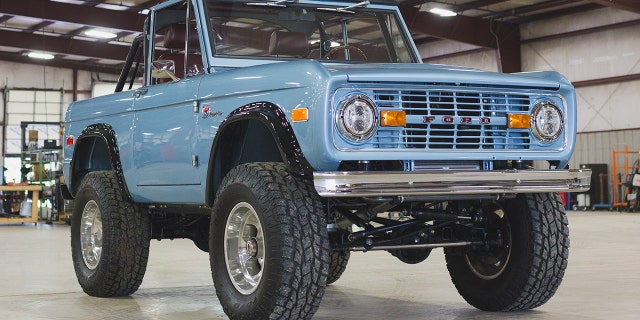 In about a year you'll be able to buy a new Ford Bronco that's inspired by the original. But if you can't wait that long, you can by an original Bronco that's brand new right now.
Gateway Bronco of Hamel, Ill., which started out as a restoration shop specializing in the classic SUVs just over two years ago, has been granted the first license from Ford to build ground-up recreations of the 1966 to 1977-era Bronco.
This allows it to manufacture vehicles with all-new frames and bodies and sell them with Ford Bronco branding, although you'll find that they are a little different from the classics under the skin.
As it does with its resto-mods, which it will continue to sell, Gateway updates the suspensions, brakes and engines, using either a 347 cubic-inch "stroker" V8 or a 5.0-liter Coyote from the current F-150.
Several models are offered that run from the $95,000 Fuelie to the $180,000 Modern Day Warrior, which is equipped with the six-speed transmission and rear suspension from a Ford F-150 Raptor.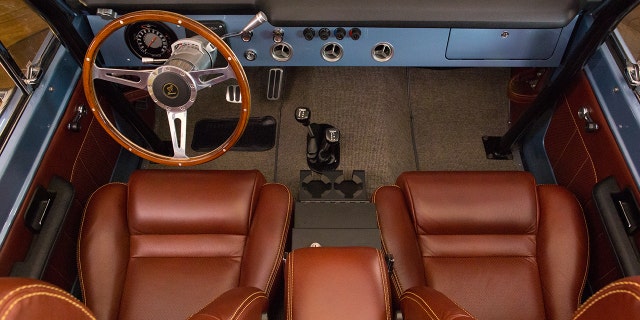 They're also equipped with a noise and vibration reduction system engineered by Gateway and can be trimmed in high-end woods, leathers or pretty much anything the customer requests.
Founder and CEO Seth Burgett told Fox News Autos that a $250,000 model is being added to the mix that comes with either a Shelby supercharger or a Gateway-designed twin-turbocharger, along with other performance upgrades that include a Borla exhaust and Brembo brakes.
SEE THE PHOTO: NEW FORD SUV LEAKED, BUT IS IT THE NEW BRONCO?
They won't be the only old-school Broncos modified with Shelby parts. Back in 2016, Burgett bought the first Bronco that was ever made, which was originally owned by Carroll Shelby himself, who wasted no time swapping a Mustang Hi-Po 289 V8 into it.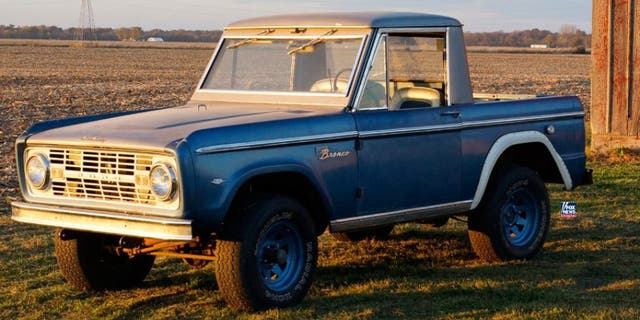 The agreement with Ford is aimed at taking advantage of a new law that allows for low volume vehicle manufacturers to build 325 cars annually that qualify for a federal vehicle identification number without having to meet current safety standards, as long as they are a licensed replica of a vehicle that is at least 25 years old.
GO AHEAD, FOLLOW FOX NEWS AUTOS ON FACEBOOK
However, while the legislation was passed in 2015, the final regulations have yet to be written and put into effect. In the meantime, Broncos can be built to state-by-state regulations that cover custom car registration.
And Gateway is ready to build them. It already does its restorations using an assembly line process that has turned out over 40 trucks so far, and Burgett said it is being expanded to handle 50 annually as production of the all-new trucks ramps up.