First Ford Bronco surfaces after sale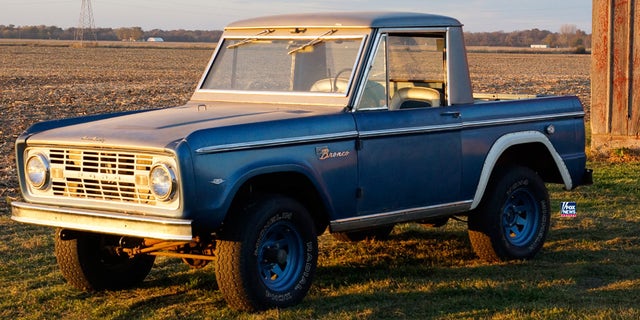 NEWYou can now listen to Fox News articles!
If you build them, it will come.
Seth Burgett launched his company Gateway Bronco just this past summer off Route 66 in Hamel, Ill., and his phone has been ringing off the proverbial hook since.
The outfit specializes in preserving, restoring and updating original 1966-1977 Ford Broncos to a high standard, and its work has quickly gained traction among fans of the classic 4x4. But of all the Bronco shoppers and owners he has heard from so far, including a very famous rock star, one has stood out from the rest.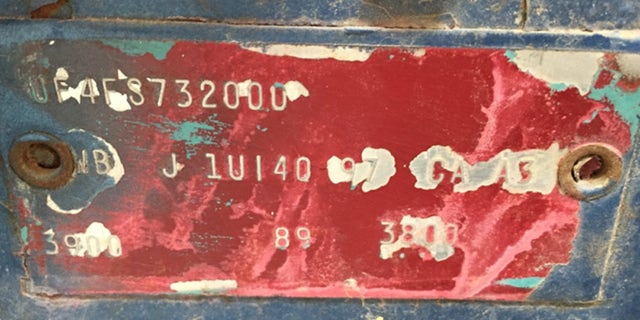 Vinnie Yakubanski was looking to sell his 1966 half-cab when he heard about Gateway Bronco from a FoxNews.com article and sent Burgett a text with a photo of the truck's VIN plate and the message "First Bronco, are you interested?"
And it's even better than that.
Yakubanski was a partner at a Ford dealership in Alpine, Texas, in the 1970s that serviced the truck for the foreman at the nearby Christmas Mountain Land and Cattle Company, which was owned by a fella named Carroll. Carroll Shelby, that is. Yea, the Ford Mustang guy.
As the story goes, after building it on a prototype production line, Ford gave the then-red truck to Shelby in 1965. Or maybe he bought it. Even the automaker's archivist doesn't know for sure. But soon after, the interminable racer swapped out the three-speed Bronco's straight-six engine for a Mustang's Hi-Po 289 V8 and the custom plumbing and exhaust to go with it. In what became a common Bronco modification, he also cut the rear fenders to fit oversize tires.
It also features what appear to be elements from a Sport trim package that, like the V8, wouldn't be available until later in the Bronco's production run. They're not exactly the same as the factory trim pieces, however, suggesting that they might be prototypes, or just custom parts.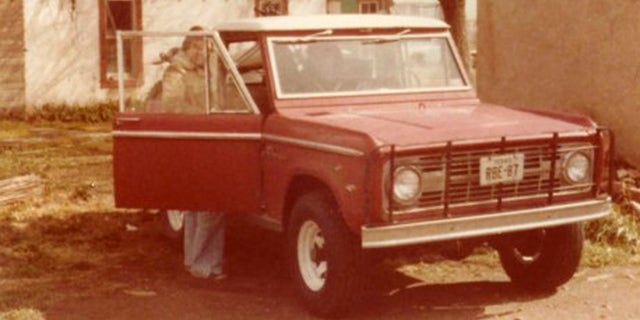 Shelby initially kept the truck near his racing operation in California, before shipping it to Texas to put it to work. It lived on the ranch until 1978, when the dealership convinced the foreman it was time to upgrade to a brand new full-size Bronco, and Yakubanski bought it for himself for $100 with just 1.9 miles on the odometer – because it had been disconnected, and still is.
NEWS: THE NEW FORD BRONCO IS GOING DOWN...UNDER
Yakubanski says he didn't even realize it was the first Bronco, or care much about its ownership history, he just thought it was a cool-looking truck. It wasn't until a local mechanic (who also had his eye on it) pointed out that the VIN number ended with 000 that he'd realized how unique it was.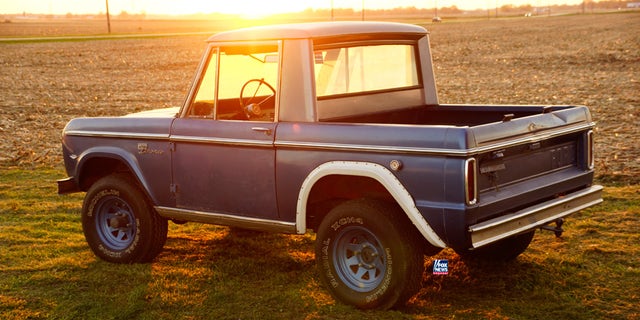 That didn't stop Yakubanski from repainting it gray and blue like his 1979 F-150, or putting in a new interior to match, but he did leave the mechanicals largely as-is and drove it for the next quarter century. One time, he even used it to drive Shelby around in a parade, the previous owner opining that the gem was one truck that maybe he should've kept.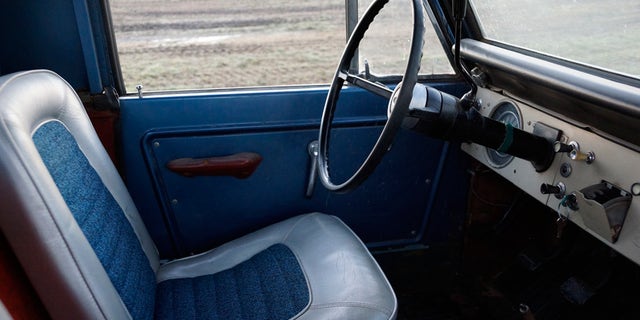 Well over a decade ago, Yakubanski started fixing up the old Bronco, but got tied down with business and parked it in a barn. It hasn't been seen in public since. After entering what he describes as a "pleasant retirement" a couple of years ago, he figured the task was better suited to someone else and decided that Burgett was the right man for the job.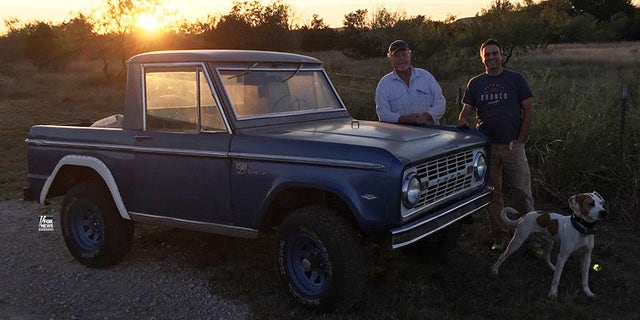 He wasn't going to give the Bronco away, of course, and after a lengthy gentleman's negotiation they settled on a price neither party will reveal. Burgett does say that $100 was probably the best investment Yakubanski ever made. (Considering its provenance, the valuation experts at Hagerty tell FoxNews.com that it's a $100,000 truck, easy.)
It's at Gateway Bronco now, where Burgett is in the process of bringing it back to the condition it was in when Shelby first sent it to Texas, right down to the red paint. Don't expect to see it in the company's inventory, though, he plans to do further research and work on a documentary and book about it with Yakubanski, then take it on the road to automotive events, simultaneously promoting his company while stewarding one of the most important pieces of the past that made it possible.
NEXT: NEW FORD BRONCO BUILT TO BE KING OF THE HAMMERS