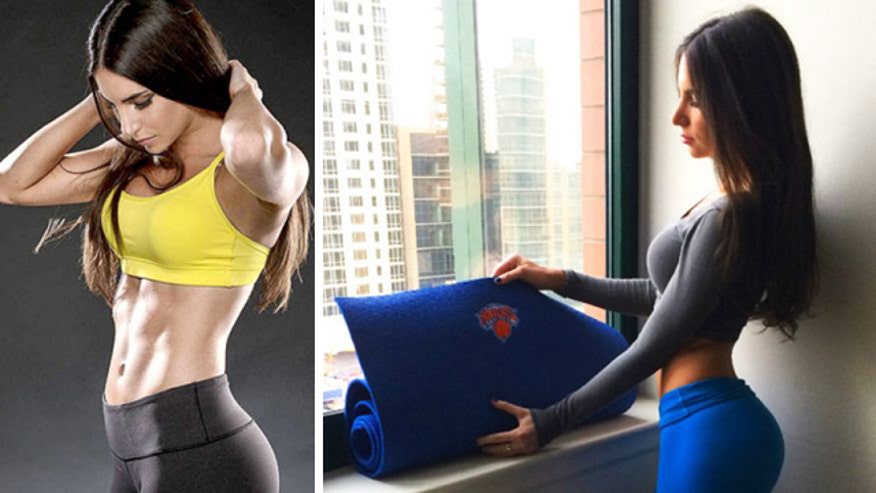 It's the third week of January. How are your New Year's resolutions holding up?
By this time in the month, about 80 percent of resolution makers have given up on the declarations they made at the beginning of the year.
I've resolved to finally get fit in 2016, and so far, I'm going strong. My three goals are to lose 20 pounds, improve my fitness and establish lasting healthy habits. I've carved out a plan that will get me there. But I'm not perfect.
I'm not drinking enough water, for one thing. I'm not getting enough sleep. The biggest hurdle is finding time to do it all. I'm lacking balance. I'm not alone.
A British study found that the average mother gets just 17 minutes a day to herself. Work, parenting, chores, spouses, family and friends all come first. The U.S. Bureau of Labor Statistics reported that on average women are doing 41 more minutes of household chores than men every day. That number has remained the same over the past decade despite more time spent by women at their actual jobs.
As much as I love my family and work, I am often depleted — physically, emotionally, mentally. Kelly Rudolph, a certified life coach in San Diego, California, and founder of the website Positive Women Rock, said that is completely normal.
The constant anxiety we feel is often because we've lost sight of who we are, she said. We are so busy caring for our loved ones and our "outside selves" (homes, cars, personal appearance) we fail to nurture our inside, our spirit. And if we're not doing that — we can't care for others in a meaningful way. Rudolph said in order to tap into our inner power, we need to "make 'me time' a priority."
What is that, exactly? Lauren Fisher, a clinical psychologist in the Washington, D.C., area specializing in mindfulness-based psychotherapy, said using "me time," whether it's five minutes or five hours, can help recharge batteries. She recommends "mothers select activities they 'want' to do versus 'should' do to maximize the benefits of this time."
How can we find "me time" if we're lucky to get 17 minutes to ourselves daily? (Date night doesn't count. Girls' night out doesn't count, either.) Here are seven secrets.
1: Meditate
Mothers must make time for themselves. Fisher said, "If you wait for that time to happen naturally, you may be waiting for a long time." Rudolph added, "Ten or 15 minutes of quiet time to just sit with our thoughts can be replenishing."
Plenty of free guided meditations are online to help with focus. Rudolph said even taking those few extra minutes in the car when picking up a child from school to feel grateful can make a difference. "Gratitude is a powerful emotion that will only attract other things to be grateful for," she said.
2: Be Creative
Meditation isn't for everyone, of course. Rudolph said it doesn't matter what you do as long it's positive and you're alone. Music is great; so is reading. Watching TV is good, too, although Rudolph urged it should be "positive and funny." Fisher said anything from taking a bath to going for a run to just sitting quietly are all great self-care activities.
3: Simplify
Mother of two Jackie Bean (not her real name) said she decided to stop blow-drying her hair and embrace her natural waves. That step saved her 30 minutes a day. She now uses that time to exercise. That, coupled with other small lifestyle changes, resulted in a 95-pound weight loss.
Michelle Ray is a mother of four who works full time and is training for a triathlon. She's also an online fitness coach. She says meal preparation is key to maintaining healthy habits during weekdays. She keeps the menu basic and repeats a lot of meals. She'll spend Sunday making dinners and lunches for the week so that she can train every morning and spend time with her children after work.
4: Be on the To-Do List
No matter how much we cross off our never-ending to-do lists, more piles on and the list runs through our heads from the moment we wake up until the moment we fall asleep. Why not put time for ourselves at the top of that list? Fisher advised taking time for ourselves "contributes to more energy, attention, and greater emotional balance."
5: Unplug
Rudolph said her dad has dubbed this trend of always being online "constant communication disorder." Social media is fun, but it doesn't contribute to personal peace. Many of us are multitasking even when we watch television. Resist the urge to tweet about a favorite show. Put the phone away. Step away from your computer; close your eyes; breathe.
6: Give Kids Their Own Time, Too
Modern moms tend to feel the need to constantly engage with their children. But as research psychologist and author Peggy Drexler shared in Psychology Today, children need alone time, too. She said incorporating structured and unstructured alone time in our children's lives is just as important as engaging with them. Alone time and down time is part of the real world. Kids need it.
An added bonus, according to Fisher: "Taking an appropriate amount of time for self-care is a great opportunity for modeling the importance of emotional awareness, regulation, and healthy boundaries for children."
7: Do What You Love
In the rare moment you're not caring for another human being, make sure you do something that replenishes you. Get a massage. Take a nap. Exercise is wonderful, too, but if you hate going to the gym, perhaps it's time to find another way to work out.
Walking is a great thing we can do for ourselves, said Maryam Dadkhah, a registered dietician, nutritionist and certified personal trainer. Kelly Rudolph, the life coach, said being in nature – gardening, hiking, biking — is also useful. So why not go for a trifecta: a walk outside listening to favorite music.
More from LifeZette.com:
Stay-at-Home Mom is the Best Title Ever
Going to College? Tell Us Your Sex History First
He Wants 'God' Taken Off Our Currency
Surprising Advice for a Successful College Interview