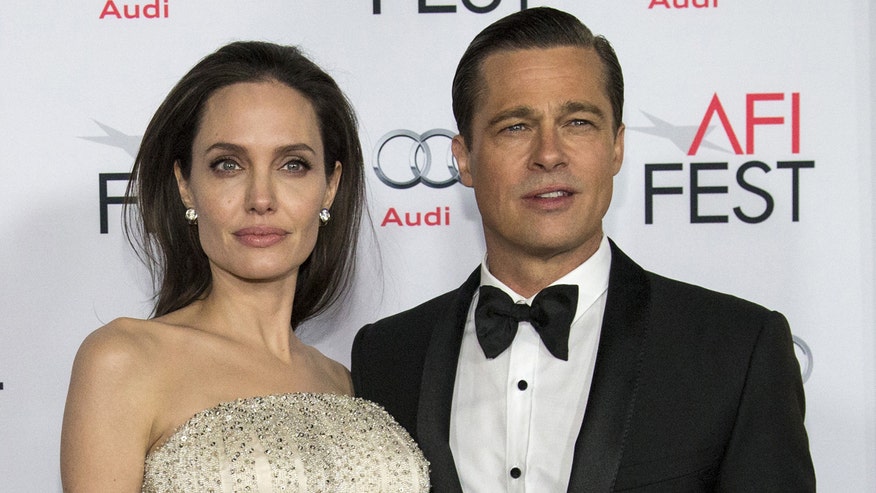 Angelina Jolie's team is claiming she and estranged husband have reached a custody agreement. But rumors are swirling that Brad Pitt's camp isn't on the same page.
A representative for Jolie told the Associated Press Monday the actress will continue to have sole custody of her six children with Pitt.
The voluntary agreement calls for the former couple's six children, who range in ages from 8 to 15, to continue to have "therapeutic visits" with Pitt for the time being. It is unclear what therapeutic visits entail, and Jolie's representatives said they could not provide additional details.
Chelsea Handler calls Angelina Jolie a 'lunatic'
Monday's statement that the agreement was reached more than a week ago conflicts Pitt's Friday request in court seeking joint custody. A source told E! News that the pair did not "settle" on a custody agreement.
A representative for Pitt declined to comment.
Pitt and Jolie reached a temporary custody agreement in late September that included at least some of the same terms — visitation with his children and both sides agreeing to meetings with therapists.
Pitt's filing did not include any new details about the couple's breakup. Pitt cited irreconcilable differences and makes no mention of a prenuptial agreement that will govern how the pair divides their assets. He also cites Sept. 15 as the day of their separation, one day after the alleged plane altercation between Pitt and his 15-year-old son, Maddox.
Jennifer Aniston won't be 'whittled down to a sad, childless human'
Pitt was accused of being abusive toward the teenager, sources told The Associated Press, but authorities were not notified when the plane landed in Minnesota. The FBI said in September it was investigating the alleged incident.
Jolie and Pitt were married for two years and together for 12 years after becoming close while filming 2005's "Mr. & Mrs. Smith."
The Associated Press contributed to this report.