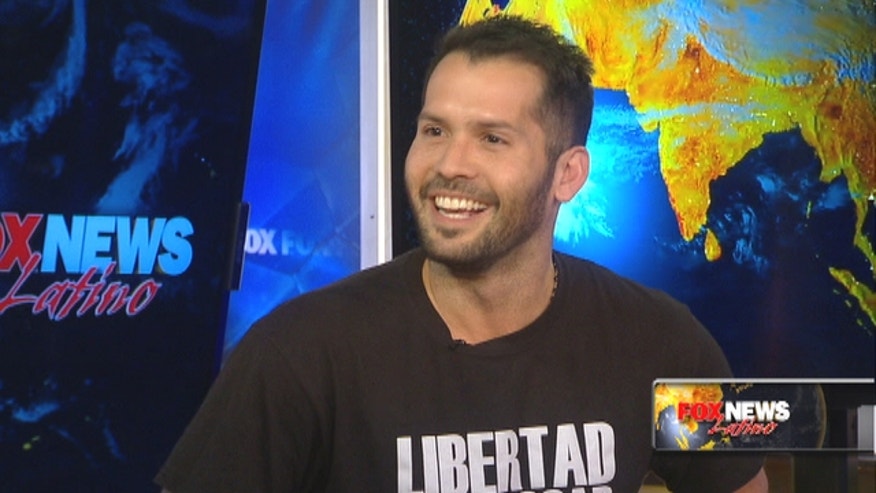 Like a struggling boxer in the 9th round of a heavyweight match, Puerto Rico is seemingly perpetually stuck in the corner of the ring enduring one punishing body blow after another.
The U.S. commonwealth is on the defensive - weighed down by 70 billion dollars of debt and stuck in the middle of a decade's long devastating economic crisis. The poverty rate is a staggering 45 percent, 80,000 people fled the island last year alone, and the price of goods continues to go up.
Puerto Rico, and its 3.5 million Americans, are the underdogs in the midst of the island's biggest fight in a generation, and that's saying something for a community that prides itself in its rich boxing history boasting World Champions like Felix Trinidad, Hector Camacho, and Miguel Cotto.
Its' Puerto Rico's current epic battle for survival that lays the foundation for Director Angel Manuel Soto's documentary "El Pugil" or "The Boxer," which showed in this year's Tribeca Film Festival, and follows the underdog story of Angel Tito Acosta - a promising young boxer from one of Puerto Rico's poorest neighborhoods who is fighting to become a world champion.
Soto discovered Acosta at a boxing gym in the slums of Barrio Obrero three years ago and today he is a 25 year old undefeated light flyweight boxer. He is 13-0, about 120 pounds and all of his victories have been by knockout. Soto grew up in Santurce, Puerto Rico a district home to Barrio Obrero and he wanted to tell the story of someone from his neighborhood which has been struggling under dire economic conditions over the last ten years.
"Yes, Puerto Rico is going through tough situations, but we are willing to fight the good fight," Soto said. "We'll take all the punches...I think the way he manages life and the way he has ditched the punches that life has thrown at him is the same way that Puerto Rico is going to do it. I trust that that will happen and hopefully people can see that we are a fighting culture and we are going to make it through."
In many ways, Acosta is the future. The island's current champion Miguel Cotto is growing older and isn't fighting in the same aggressive Puerto Rican style that the island is accostomed too. After just two fights, people compared Tito Acosta to the greats. They said he has Felix Tito Trinidad's left hook, and Wilfredo Benitez's leg movements.
"His second fight, his knockout was so promising that everybody was paying attention to him," Soto said. "There's all this grace that he evokes of all these Puerto Rican boxers that have left such a legacy. There's so much grace it motivates people."
The film, which debuted three years ago made its debut at this year's Tribeca Film Festival and for Soto and for Puerto Rico the timing couldn't be any better.
"There's a bunch of us that are willing to fight the good fight and go against any obstacle that goes toward your way in order to breakthrough what has been the status-quo," Soto explained. "He is the underdog story, the one you want to cheer for in the end."
Bryan Llenas currently serves as a New York-based correspondent for Fox News Channel (FNC). Click here for more information on Bryan Llenas. Follow him on Twitter @BryanLlenas.