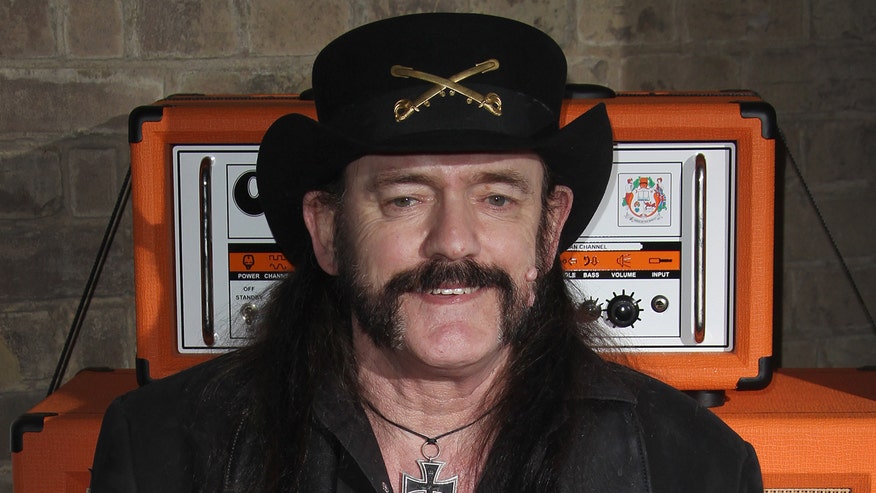 Ian "Lemmy" Kilmister, frontman of the British heavy metal band Motörhead, has died at the age of 70, the band's Facebook page announced Monday.
"There is no easy way to say this," Motörhead's Facebook post said. "Our mighty, noble friend Lemmy passed away today after a short battle with an extremely aggressive cancer."
Kilmister, who learned of his disease on December 26th, died "at home, sitting in front of his favorite video game."
Known simply as "Lemmy" to most, he was as famous for his mustache, mutton chops and the mole on his face as his music.
But he was deeply respected and revered as a rock master and innovator, from his time with the seminal psychedelic band Hawkwind in the early 1970s to his four decades in Motorhead, best known for their 1980 anthem "Ace of Spades."
Each of the band's legendary live shows would begin with Kilmister's loud announcement: "We are Motorhead! We play rock and roll!"
"We will say more in the coming days, but for now please…play Motörhead loud, play Hawkwind loud, play Lemmy's music loud," the statement said.
The Associated Press contributed to this report.