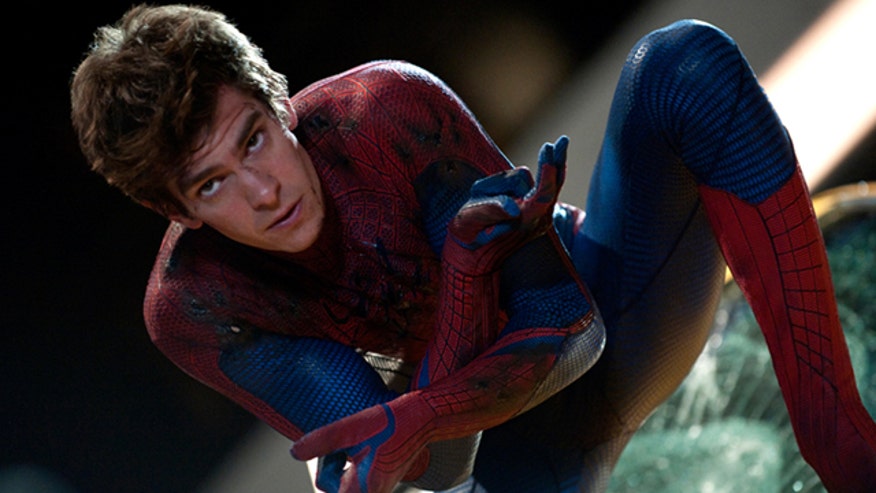 BREAKING: Sony Pictures Entertainment and Marvel Studios are joining forces on the next iteration of Spider-Man. Kevin Feige, who has steered a ton of hit franchise launches for Marvel, boards the project as producer. He will produce the next films with Amy Pascal, who just left the executive suites at Sony for a big production deal.
Under the deal, Spider-Man will first appear in a Marvel film from Marvels Cinematic Universe, and then Sony Pictures will thereafter release the next installment of its $4 billion Spider-Man franchise, on July 28, 2017. There had been rumors that Sony might sell the webslinger back to Marvel and Disney but that's not what is happening. Instead, Sony keeps its top franchise but this opens the door to Marvel Comics' biggest superhero being able to cross pollinate in the Marvel universe. That has been a key benefit in launching Marvel hits from Iron Man to The Avengers. There had been talk that Spidey would surface in the next installment of Captain America. Now, that can happen. It's a smart move, because Spidey was showing signs of spandex fatigue. By comparison, Marvel under Feige has enjoyed one of the greatest runs in Hollywood hit history. He has launched hit series, one after another, culminating in The Avengers all-star team film. He has even struck gold launching risky second-tier films, and that includes Guardians of the Galaxy. Next up is Ant-Man with Paul Rudd.
Sony also had the Marvel property Doctor Strange, and Deadline scooped last October 27 that that the studio had set Benedict Cumberbatch to star in that one, with the Oscar nominated The Imitation Game star playing the character for director Scott Derrickson.
Matt Tolmach and Avi Arad, who produced the most recent Amazing Spider-Man films directed by Marc Webb, will become exec producers going forward. Arad has a long history with Marvel, helping rescue the company from bankruptcy, among other things; Tolmach spearheaded the original Sam Raimi-directed trilogy as SPE production co-president, before joining Arad when he transitioned into producing.
Deadline reported last week in breaking the exit of Amy Pascal for a production deal that she would likely be a key player as Spider-Man moved forward and that she would join the project as producer as well as other pics that might include 007. The last installment, 2014's The Amazing Spider-Man 2, grossed over $700 million but was considered something of a disappointment for a film that cost north of $200 million and grossed about that amount domestically. Andrew Garfield has been playing the wall crawler alongside Emma Stone's Gwen Stacy. She was a bright spot, but that character completed its run in the series. Sony had made plans for spinoff films based on The Sinister Six, a collection of Spidey villains.
This is a good development for fans. So far, the way it has worked is, both Sony and Fox (with X-Men and Fantastic Four universes) had to keep a steady stream of pictures and developments coming, or risk losing the franchises back to Marvel, which is owned by Disney. That is why, after Sam Raimi decided the original Tobey Maguire Spider-Man series had run its course, Sony had to move so quickly to basically prequelize the original storyline but rehash a lot of Spidey's origin story. Sony would have risked losing a billion dollar property if it hadn't met certain deadlines. This accord signals a change in that relationship.
The franchise's value to Sony is huge. Five films have been made and they've grossed $4 billion to be SPE's largest.
Both Marvel and Sony announced this new teaming this evening.
Bob Iger, Chairman and CEO, The Walt Disney Company said: Spider-Man is one of Marvels great characters, beloved around the world. Were thrilled to work with Sony Pictures to bring the iconic web-slinger into the Marvel Cinematic Universe, which opens up fantastic new opportunities for storytelling and franchise building.
We always want to collaborate with the best and most successful filmmakers to grow our franchises and develop our characters. Marvel, Kevin Feige and Amy, who helped orchestrate this deal, are the perfect team to help produce the next chapter of Spider-Man, said Michael Lynton, Chairman and CEO of Sony Pictures Entertainment. This is the right decision for the franchise, for our business, for Marvel, and for the fans.
Sony Pictures and Marvel Studios share a love for the characters in the Spider-Man universe and have a long, successful history of working together. This new level of collaboration is the perfect way to take Peter Parkers story into the future, added Doug Belgrad, president, Sony Pictures Entertainment Motion Picture Group.
I am thrilled to team with my friends at Sony Pictures along with Amy Pascal to produce the next Spider-Man movie, said Marvel Studios President Kevin Feige. Amy has been deeply involved in the realization on film of one of the worlds most beloved characters. Marvels involvement will hopefully deliver the creative continuity and authenticity that fans demand from the MCU. I am equally excited for the opportunity to have Spider-Man appear in the MCU, something which both we at Marvel, and fans alike, have been looking forward to for years.
Spider-Man, embraced all over the world, is the most successful franchise in the history of Sony Pictures, with the five films having taken in more than $4 billion worldwide.