Zimbabwe's massive diamond reserves can revive nation's shattered economy, says Mugabe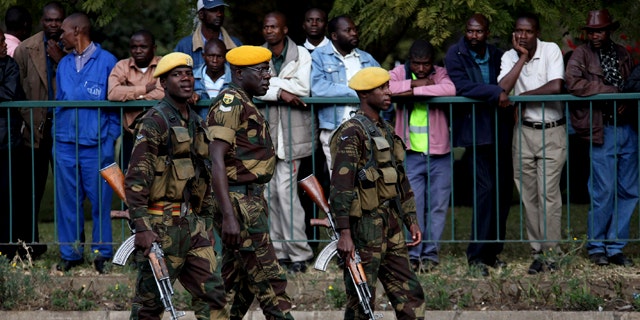 HARARE, Zimbabwe – HARARE, Zimbabwe (AP) — Zimbabwe's president says his nation will sell its massive stores of diamonds despite not receiving authorization from the world's diamond control body.
A defiant President Robert Mugabe on Tuesday told lawmakers diamond sales have "huge potential" to revive the shattered economy. He says Zimbabwe can account for one-fourth of the world's diamond supply.
The Kimberley Process diamond certification scheme has not authorized international sales amid allegations of killings, human rights violations and corruption in the massive diamond fields discovered in eastern Zimbabwe in 2006.
The southern African nation is rich in diamonds and other natural resources. But critics of Mugabe say his economic policies have contributed to precipitous economic decline.