Zimbabwe early vote marred by delays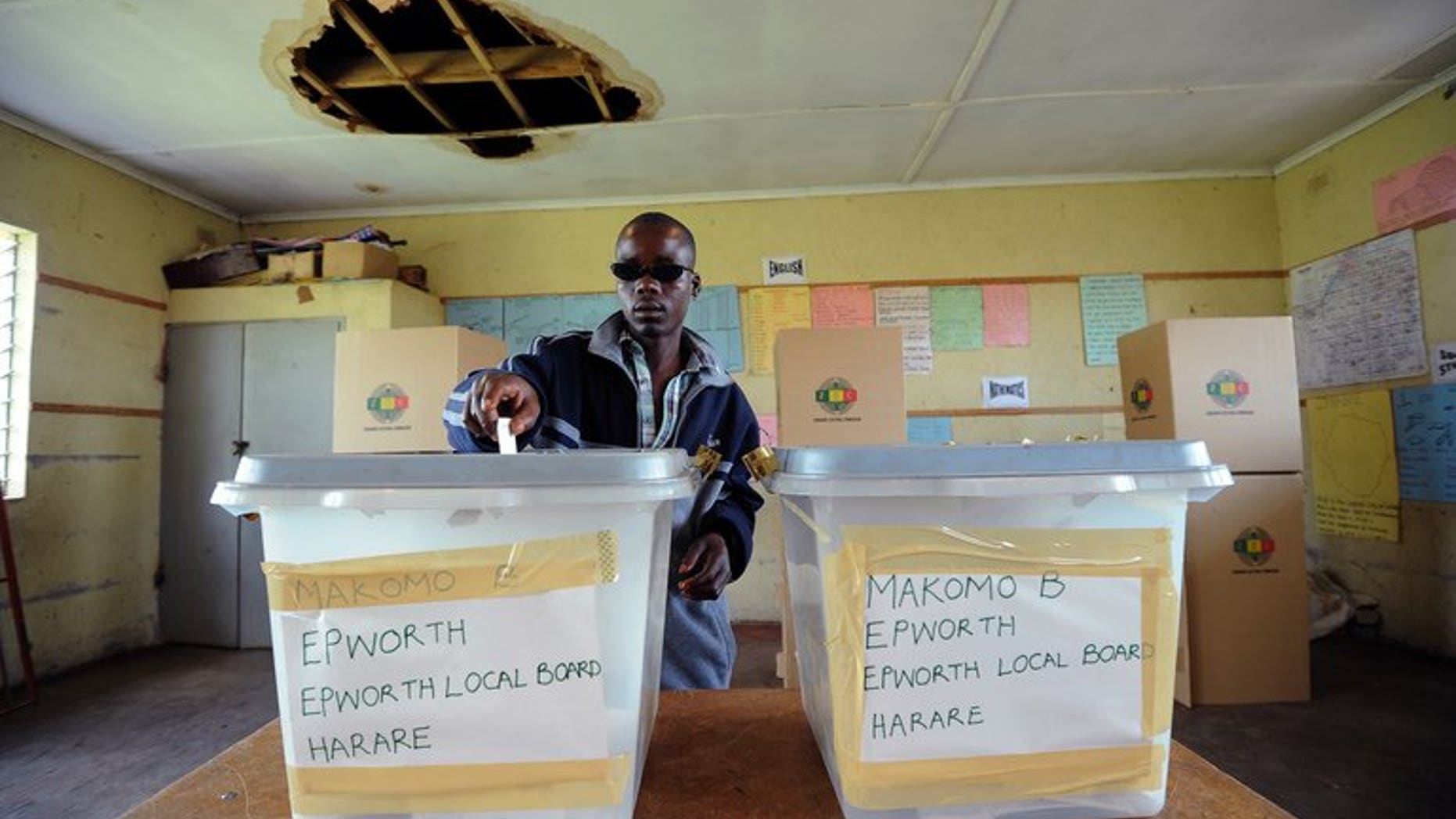 HARARE, Harare Province (AFP) – Zimbabwe security forces began voting in an early election on Sunday, with delays reported due to the lack of ballot papers just over two weeks before crucial presidential polls.
Voting was underway at one polling station in Harare where uniformed police officers waited while seated for their names to be called out to cast ballots under the watch of regional monitors.
But no ballots were being cast at another station at 1pm (1100 GMT) which had no vote papers, an AFP reporter witnessed.
Prime Minister Morgan Tsvangirai's Movement for Democratic Change -- which will seek to quash the vote in court on Monday -- described the situation as "chaotic".
"No ballot papers everywhere!" the party tweeted.
According to the country's electoral body, about 87,000 people, largely police officers and soldiers who will be on duty on the election day, are set to vote on Sunday and Monday.
The High Court in Harare will on Monday hear a court challenge from the MDC on queries over the voters roll which seeks "to nullify the voting process today and tomorrow," lawyer Harrison Nkomo told AFP.
President Robert Mugabe, in his 33rd year in power, will square off against Tsvangirai in the July 31 vote that will end their uneasy unity government which was forced by chaotic 2008 polls.
In previous elections security forces voted in barracks and police camps unobserved.
Security chiefs have openly showed support to the 89-year-old Mugabe of the ZANU-PF party and have blasted Tsvangirai as a stooge of the west.
The security forces, which fall under Mugabe's control, have in the past been accused of rights abuses and intimidating political opponents.
In an advertisement in a Sunday newspaper, Tsvangirai urged the police and the soldiers to vote freely and said "we must be proud of you and not fear you".
"Congratulations. You are exercising your right to vote in secret. So, feel free. Vote for your choice," he said.
"After much lobbying, we managed to get through reforms which allow our men and women in uniform to vote in secret and away from the barracks, unlike in the past."
Diplomats serving abroad will vote via the post.