WWII veteran gets medals lost on Normandy trip replaced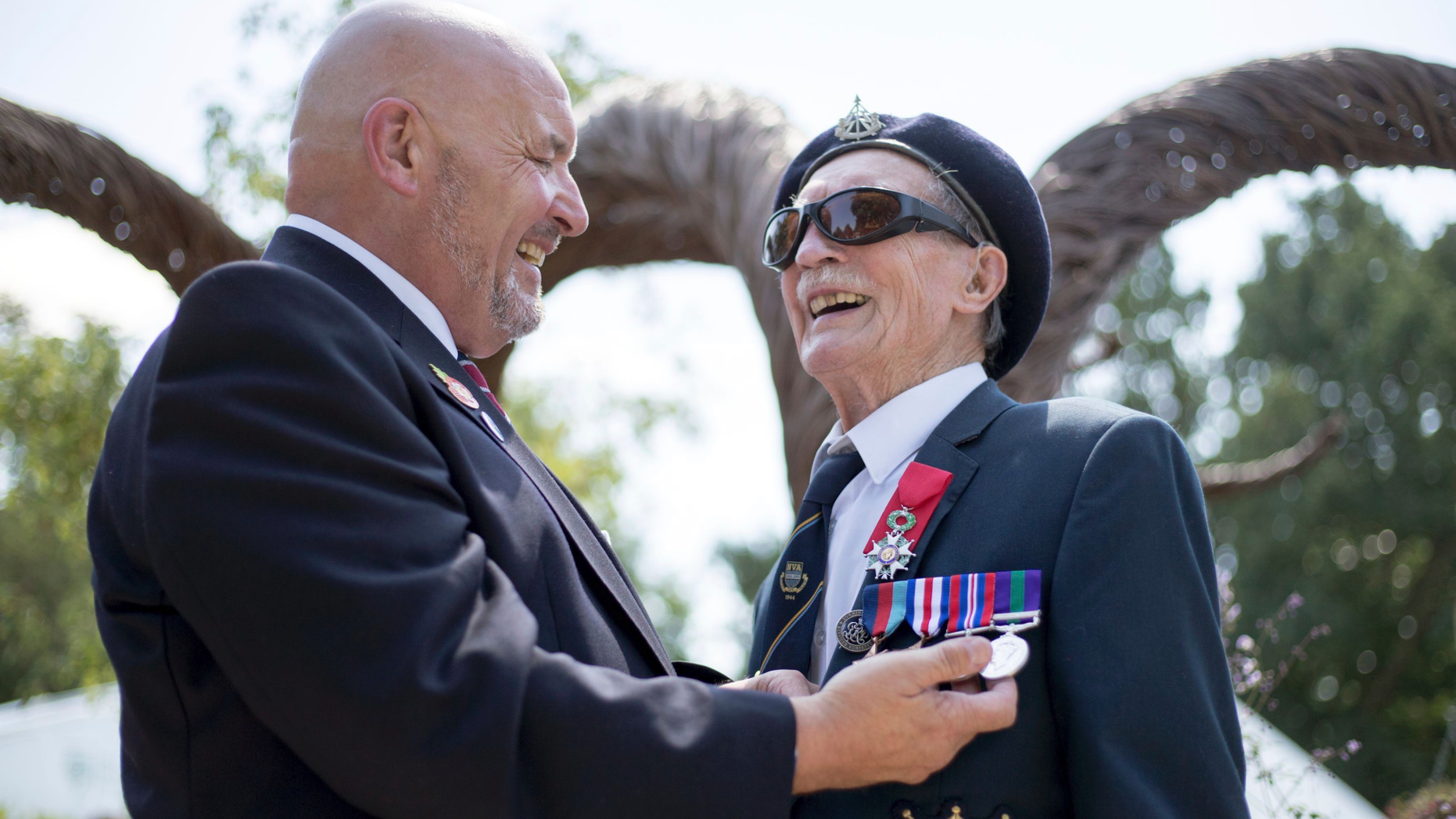 LONDON – A blind World War II veteran who participated in the invasion of Normandy has received a replacement set of medals after losing his own on a pilgrimage to the battlefields in France.
Alfred Barlow lost his four medals last month after visiting a rest stop in England and was "bitterly disappointed."
Another blind British veteran who served in Germany and the Falkland Islands, Alan Walker, was so moved by the 96-year-old's story that he sent him replacements purchased from a dealer.
Barlow said Wednesday in London: "It's not quite the same, but nevertheless I have got some medals that I have earned."
He said he is "so grateful" for the kindness he was shown.
The Crimestoppers group and actor Hugh Grant have pledged a total of 6,000 pounds ($7,750) for the return of Barlow's original medals.