World Cup 2014: Brazil Attempts To Crack Down On Child Prostitution Before Games Begin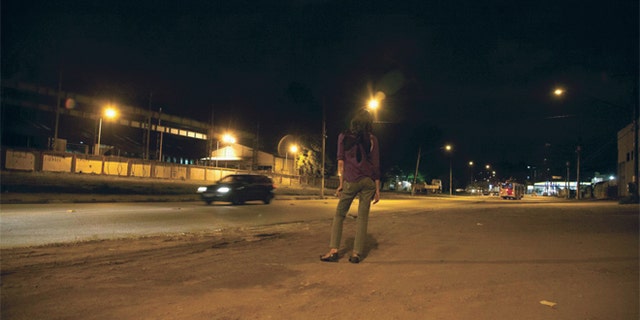 With thousands of tourists expected to arrive in Brazil this summer for the World Cup, authorities in the South American nation and soccer officials are attempting to crack down on one of the more nefarious trades that leech on to major sporting events.
The Brazilian government has allocated $3.3 million to implement new laws and program to combat child prostitution in the World Cup's host cities.
Prostitution is legal in Brazil, a country considered to have the worst levels of child prostitution outside of Thailand,with between 250,000 and 500,000 children involved in the trade – most of whom are forced into the business.
"These girls are completely broken by having started to sell themselves so young," Matt Roper, an advocate for Brazil's child prostitutes, told news.com.au. "They don't believe they are worth anything."
While the underage girls who work in the trade currently serve mainly truck drivers, many Brazilian social workers said that the World Cup is a huge draw for them to make money off American and European tourists who can pay more than Brazilian workers.
One factor that has allowed child prostitution to flourish in Brazil is that the country's age of consent is 14. Also, in 2012 a Brazilian court ruled that sex with a 12-year-old did not necessarily constitute statutory rape, in part because the girls in question had worked as prostitutes – a decision that Amnesty International blasted as "a green light for rapists."
In the lead-up to the World Cup, Brazil has made a concerted effort to clean up its image as one of the sex tourism capital of the world. Besides allocating huge amount funds to fighting child prostitution, the country teamed up with England manager Roy Hodgson and soccer players including David Luiz, Frank Lampard and Ramires in an ad campaign tagged "It's a Penalty" that aims to fight child prostitution during the World Cup.
Even before the event planning went into full swing, the government of Brazilian President Dilma Rousseff has made concerted public awareness efforts against child prostitution and against abuse of prostitutes in general.
The government has distributed thousands of kits containing information on how to report child exploitation at major events like the country's famed Carnival. The country has also began a campaign entitled "happy being a prostitute" campaign, which hopes to persuade prostitutes to use condoms, but the program has been met with mixed results.
"We are fighting childhood prostitution and here comes a campaign encouraging it," said Federal deputy Liliam Sá at the time, according to Reuters.
Follow us on twitter.com/foxnewslatino
Like us at facebook.com/foxnewslatino