Woman Uses Wall of HIV-Tainted Needles to Scare Burglars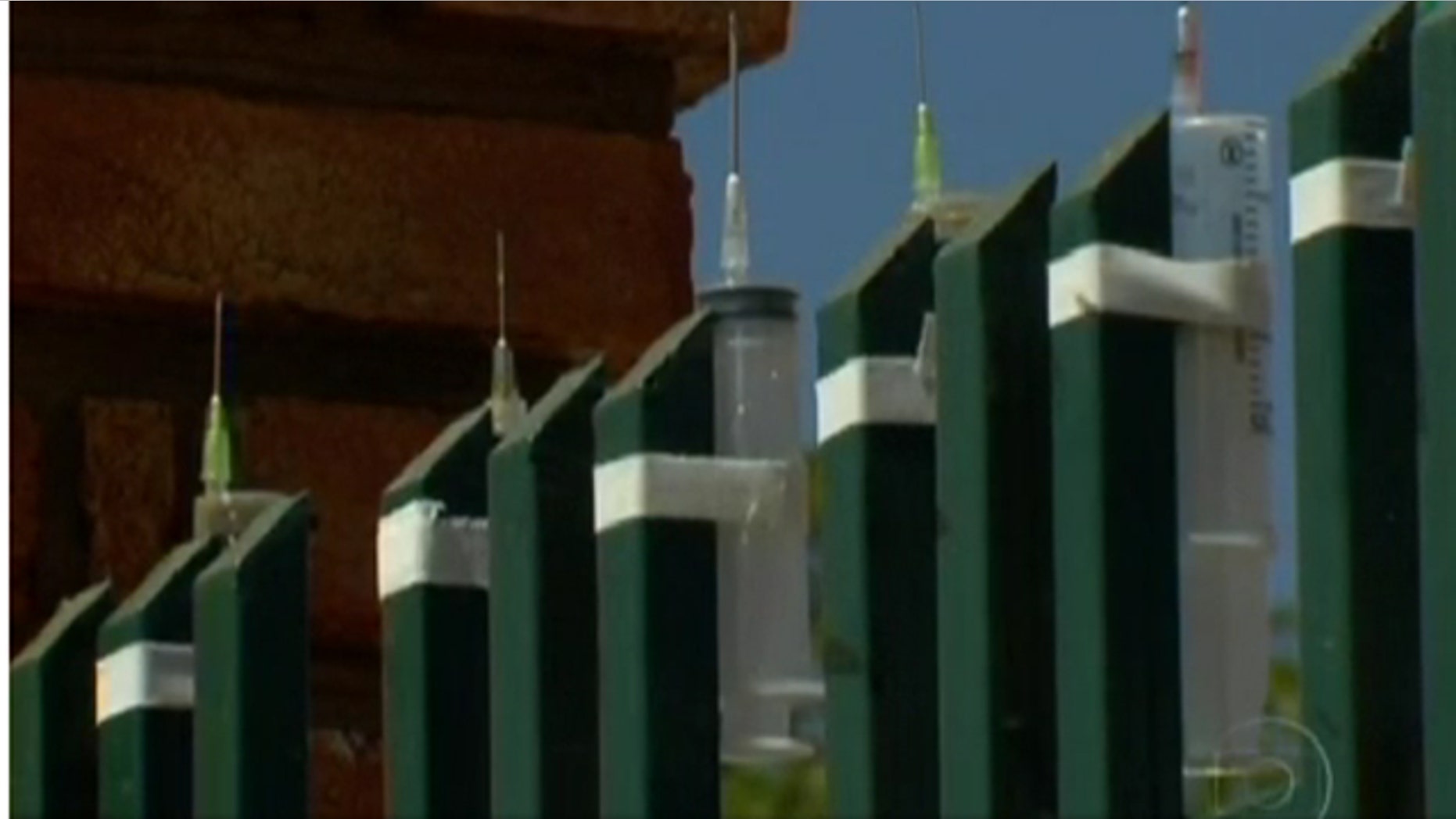 Now this is a bizarre way to scare away burglars.
Most people use scary dogs or high-tech home alarm systems to protect their homes. But a doctor in the Federal District of  Brasilia, Brazil decided on an unusual alternative: HIV-tainted needles.
The doctor, who says she grew tired of burglars pilfering her home while she was away at work, installed a wall of needles tainted with HIV-positive blood. She also put up a cardboard sign in front of her home with an ominous message, "Wall with HIV-positive Blood. Do Not Jump," according to TV Globo in Brazil, who did not identify the doctor.
About a third of all people living in HIV/AIDS in Latin America live in Brazil, according to USAID.
It's unclear whether her trick has worked. But at least would-be burglars don't have to encounter loud dogs.
Watch the TV Globo report here.
Follow us on twitter.com/foxnewslatino
Like us at facebook.com/foxnewslatino