WikiLeaks Chief Condemns Release of Memoir Without His Approval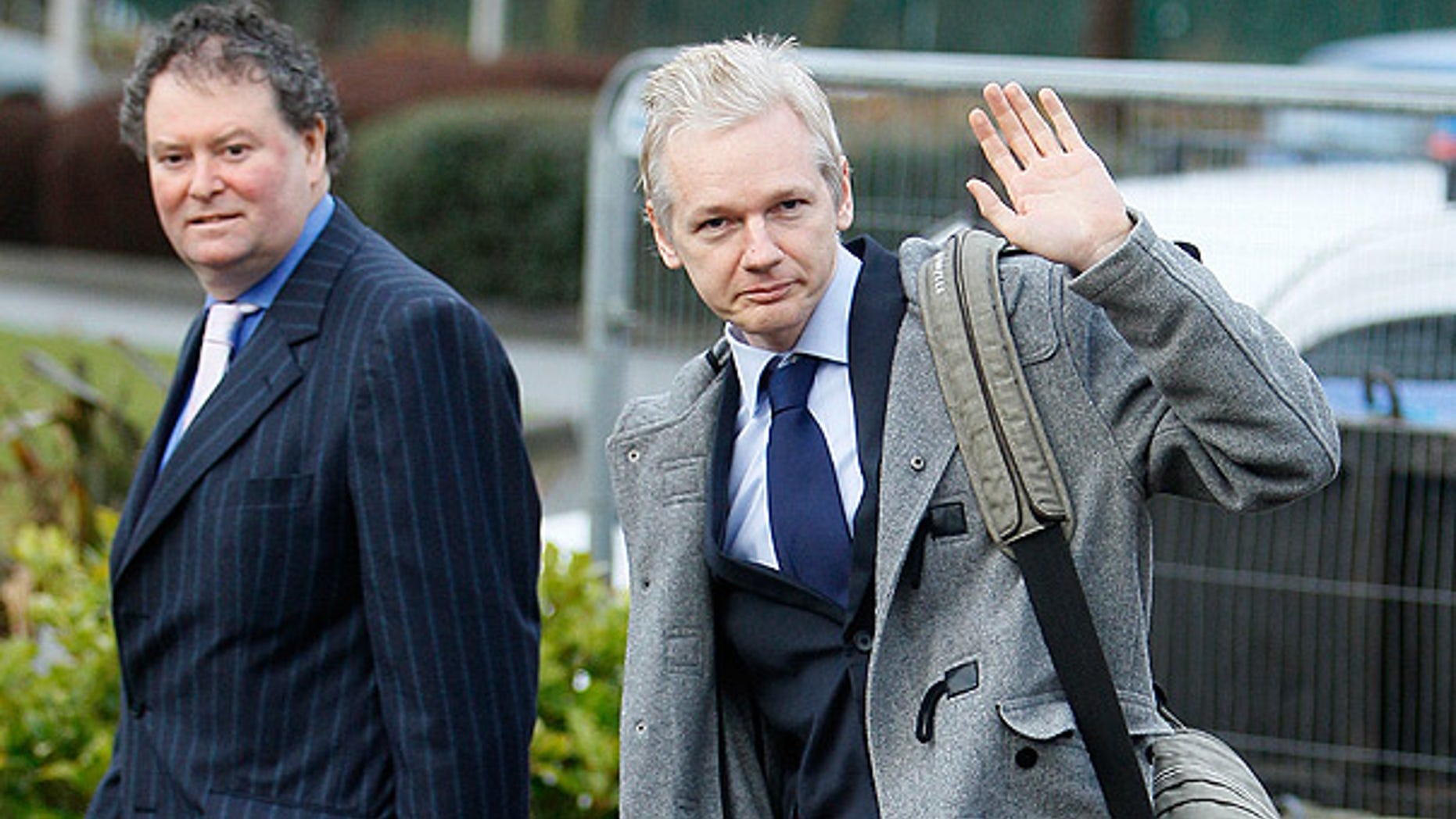 WikiLeaks founder Julian Assange lashed out at a British publisher for releasing drafts of a memoir without his approval Thursday, saying he did not author the book or get the opportunity to check it.
British publisher Canongate announced that the book, billed as an "unauthorized autobiography," will go on sale in stores and online Thursday. Canongate paid the 40-year-old Assange for the rights to the memoir last year. It said that Assange began working with a ghostwriter on the book, but later backed out and tried to cancel his contract.
It said that since he had not repaid his advance, it had decided to publish the first draft that the WikiLeaks founder delivered to the publisher in March.
Assange disputed that account in a statement released exclusively to The Associated Press, accusing the publisher for "profiteering from an unfinished and erroneous draft."
"The events surrounding its unauthorized publication by Canongate are not about freedom of information -- they are about old-fashioned opportunism and duplicity -- screwing people over to make a buck," Assange said in the statement.
The draft, written by Andrew O'Hagan, was a work in progress, and has not been corrected or fact-checked by him, he said.
Canongate sold rights to more than 30 publishers around the world, including Alfred A. Knopf in the U.S.
Knopf, a division of Random House, said Wednesday that it had canceled its contract to publish the book.
"The author did not complete his work on the manuscript or deliver a book to us in accordance with our agreement," spokesman Paul Bogaards said in a statement. "We will not be moving forward with our publication."
WikiLeaks and its silver-haired frontman shot to worldwide prominence with a series of spectacular leaks of secret U.S. material, including the publication of about 250,000 classified State Department cables.
Assange has gained global fame as the face of WikiLeaks, but also has fallen out with many former allies, and with media partners, which had helped edit and publish the site's trove of secret documents.
Canongate said the book traces Assange's life from his Australian childhood through his time as a teenage computer hacker to the founding of the secret-spilling website.
It said the book is, "like its author, passionate, provocative and opinionated."